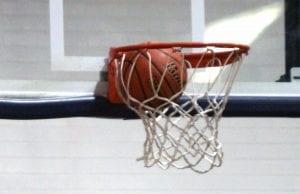 The tip times have been set for two first-round playoff games involving parish teams.
The Minden Lady Tiders and Glenbrook Lady Apaches both play at 6 p.m. Thursday
In non-select Division II, No. 25 seed Minden (11-14 against state teams) faces No. 8 Bastrop (21-7) in Bastrop.
In select Division IV, No. 23 Glenbrook (6-14) takes on No. 10 Hanson Memorial (19-11) in Franklin.
Minden is back in the playoffs after a one-year absence. The Lady Tiders lost to Lakeshore 59-39 in a Class 4A first-round game in 2021.
Bastrop moved down from Class 3A to 4A this school year. The Lady Rams went 3-3 in District 1-3A.
Last season, Bastrop advanced to the Class 4A semifinals before losing to eventual champion A.J. Ellender.
This is the first season Glenbrook has been eligible for the playoffs. As a first-year LHSAA school, Glenbrook was ineligible last season.
Hanson Memorial is a member of District 7-1A. The Lady Tigers went 7-5 in district play.
Last year, Hanson Memorial lost in the first round.