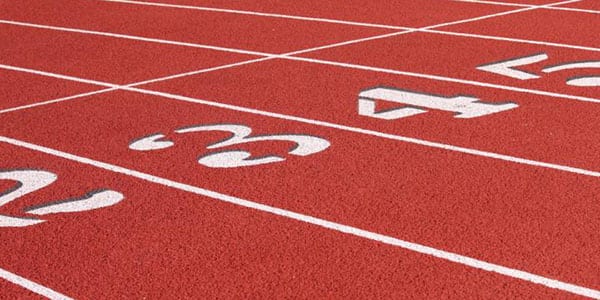 A large contingent of North Webster athletes will be heading to the Region I-3A meet after qualifying in the District 1-3A meet Wednesday at Sterlington.
The top four finishers in individual events and the top four teams in the four relays qualified for tnext Wednesday's meet at ULM.
North Webster finished fourth in the boys division with 75.5 points. Wossman was first with 141, Sterlington second with 134 and Carroll third with 114.
North Webster finished fifth in the girls division with 72 points. Sterlington won with 141. Wossman was second with 109, Union Parish third with 85 and Carroll fourth with 83.
No North Webster athlete win a district title, but the Lady Knights came close in the girls 4X200-meter relay.
The foursome of Anekah Coleman, Nevaeh Watts, De'Maiyh Moore and Markiau Scott finished second in 1:46.83, just .17 behind Wossman.
Kalli Bethany finished second in the girls pole vault with a 6-6. Sterlington's Brooklyn Beach won with a 7-0.
Braedon Roberson came close to winning the boys long jump. He leaped 21 feet, just 3 inches shorter than the best jump by winner Deondre Washington of Carroll.
Avante Curry finished second in the boys 300 hurdles in 42.23. Wossman's Makiah Smith won in 40.77.
Curry and Robertson teamed with Jkobe Lawson and Dejuan Coleman for a runner-up finish in the 4X100 relay in 43.65. Wossman won in 42.05.
The same foursome finished third in the 4X200 in 1:31.36. Wossman won in 1:28.00.
Lawson, a freshman, also qualified in the 100 and 200 with third-place finishes. He ran a 10.90 in the 100 and a 22.29 in the 200.
Wossman's Johnny Woods won both, running a 10.65 in the 100 and a 21.67 in the 200. He won the 100 and finished second in the 200 in the Clasd 3A meet last year.
Kedrien Cody took third in the boys 110 hurdles in 16.99. Wossman's Brian Fisher won in 14.35.
Jamyrian Jackson and Kemaurion Jefferson qualified with fourth-place finishes in the javelin and high jump, respectively.
The foursome of Watts, Tomiyah Hawthorne, Moore and Scott finished third in the girls 4X100 in 51.52. Wossman won in 49.48.
Nyla Willis took third in the javelin with a 68-1. Sterlington's Ana Robinson won with a 113-4.
Watts finished fourth in a very tight 100. She ran a 12.64. Winner Kamilya Merrweather of Wossman ran a 12.25.
Coleman was fourth in the 200 in 26.74. Carroll's Tyneshia Biggs won in 25.75.
Mathilde Lian and Quianna Clark qualified with fourth-place finishes in the discus and high jump, respectively.
The foursome of Abbigail Lorenz, SherAsia Mendenhall, Ramzee Lewis and Amiyah White qualified with a fourth-place finish in 4X800 relay.