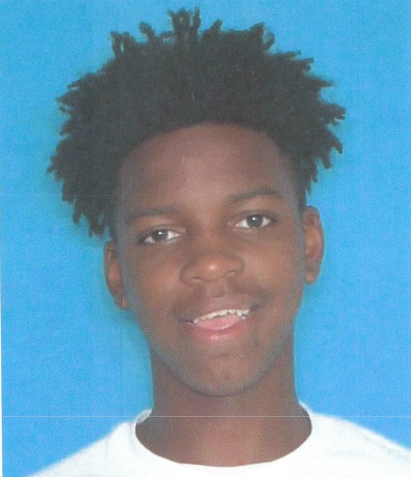 A Minden man was arrested Saturday morning after leading police on a high-speed chase through parts of Minden.
Markeese Germany (23) was driving down Shreveport Road when an officer, noticing the illegally dark tint on Germany's vehicle, attempted to pull him over. Rather than pulling over, Germany fled the officer. The arrest report describes the pursuit:
"Once behind the vehicle, I initiated my overhead blue lights to conduct a traffic stop on the vehicle. Once the lights were on, the suspect vehicle did a u-turn in an open field on Shreveport Road, then turned and went down Old Shreveport Road. The vehicle then turned right onto Allen Drive reaching speeds in excess of 70 mph in a 35 mph zone. The suspect went into the wrong lane of travel several times, at one point almost hitting another vehicle head on. The suspect vehicle then ran the stop sign and turned left onto Dorcheat Road and headed north. On Dorcheat Road, the suspect vehicle continuously reached speeds in excess of 100 mph, at one point reaching 115 mph. While on Dorcheat, the suspect also drove on the opposite side of the roadway numerous times. On Dorcheat, the suspect vehicle came to a construction zone, with workers present on the bridge, and sped through the zone at speeds of approximately 70 mph."
The Minden police department was working with the sheriff's office as a team on this pursuit and, at this point, they were prepared for Germany. The report continues:
"Suspect vehicle then came to Hwy 160, where Webster sheriff's office had set up a roadblock, allowing two different paths for the suspect to travel. The suspect then turned left, heading westbound on Hwy 160, toward the dead end. On Hwy 160, the suspect vehicle reached speeds in excess of 100 mph and also drove on the opposite side of the road. The suspect vehicle crashed into a dirt pile, ending the pursuit."
Deputies pulled Germany from the vehicle. He was arrested for aggravated flight, criminal street gangs and patterns of criminal street gang activity, window tint, switched tags, and driving under suspension. Germany was then transported to the Bayou Dorcheat Correctional Center.