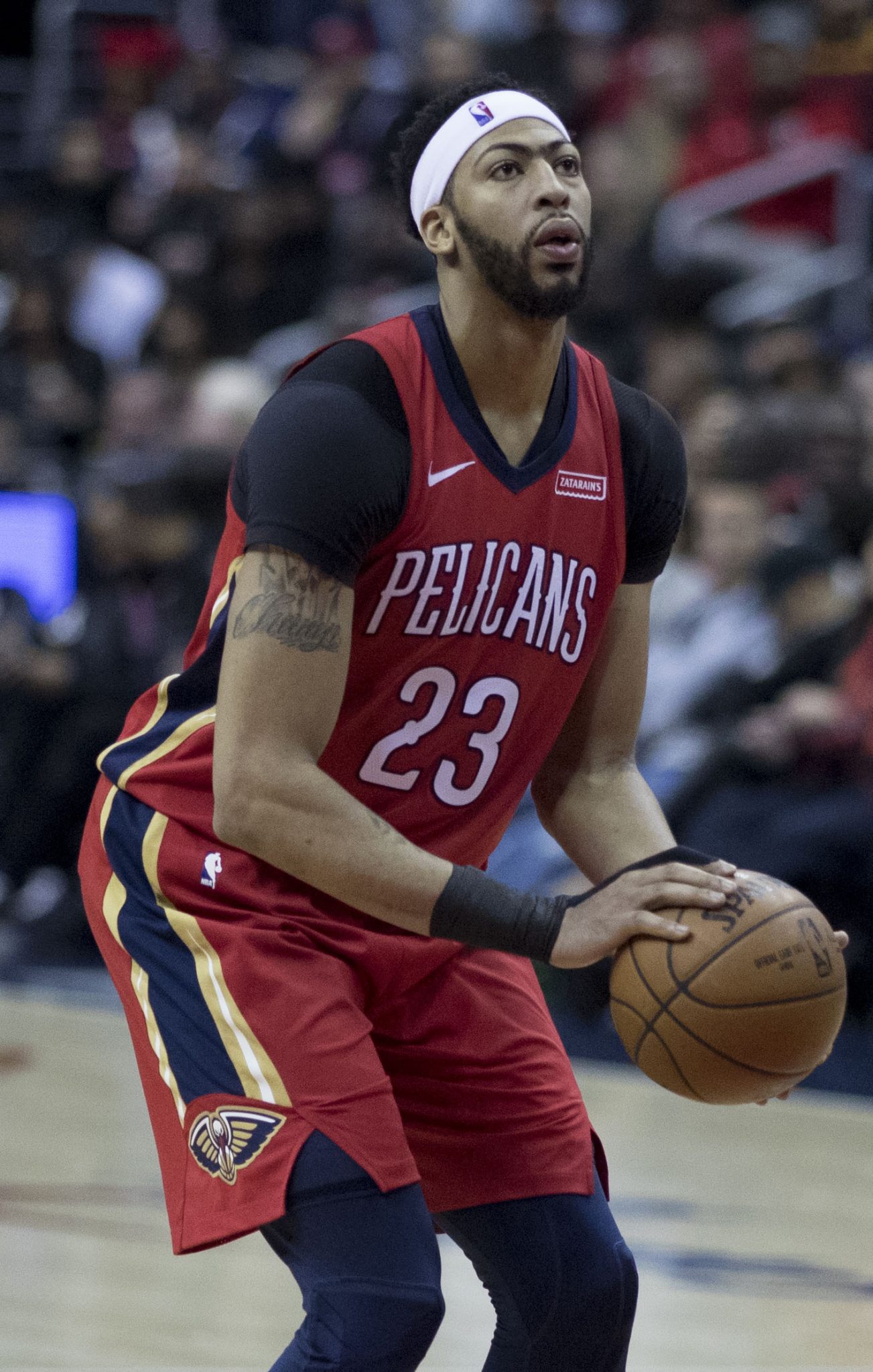 By Aaron S. Lee
Special to the Press-Herald
The Smoothie King Center has been a relatively safe haven for the New Orleans Pelicans this season heading into Sunday night's matchup against visiting Miami (13-16). However, not even the trio of Anthony Davis, Jrue Holiday and Julius Randle could stifle Hassan Whiteside and the Heat falling to 15-16 overall — 11-5 at home — after Sunday night's 102-96 loss at home.
"I thought we did a good job. Obviously, we were struggling to score, but I thought defensively we played well," Pelicans head coach Alvin Gentry told media after the game. "My problem obviously is the offensive rebounds. We gave up 22 offensive rebounds. You hold a team and they shoot 41-percent, are 28 (percent) from the three.
"We forced 19 turnovers for 28 points but the elephant in the room is the 22 offensive rebounds," continued the four-year Pelicans coach. "They almost got half of the shots. They missed 53 shots and they got 22 of them back. Closing in on them and they get half the shots back. I thought that was our big problem."
After starting the season with four straight wins, last year's NBA Western Conference semifinalist has more or less traded wins for losses throughout the last two months and find themselves one game below .500 and 12th seed in a division that only takes the top eight into post-season play.
It's a fact that is not lost on All-Star power forward Davis.
"We have got to figure it out," he said after leading the team in points and boards with 27 and 12 respectively on the night.
Holiday agrees with Davis, but is admittedly not panicked at this point in the season.
"I feel like we have done it before and we come out all right … but we have to figure it out sooner than later," said Holiday, who scored 22 points, including four three-pointers, in 41 minutes of play.
"It does get frustrating, especially with our team coming in with three days off," he continued. "We thought we were coming in fresher than they were off a six game road trip. Again, I feel like it is going to take time and we have been playing hard. Today, we played really hard and we think we will turn the corner very soon."
The Pelicans kick off a four game road trip starting with the Milwaukee Bucks (19-9) on Wednesday, and will have to do so without center Julius Randle, who is listed 'day-to-day' after leaving midway through the fourth quarter due to an ankle sprain. Randle contributed with 17 points and 10 rebounds before exiting the game.
New Orleans returns to the Smoothie King Center on Dec. 28 to host the Dallas Mavericks (15-13).