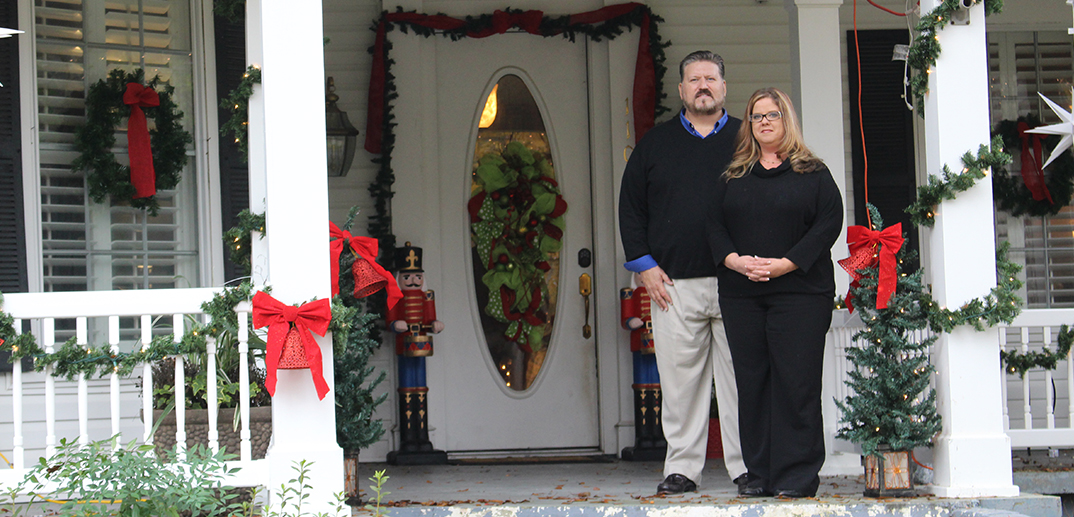 Minden is now home to a new bed and breakfast in the Minden Historic District.
The Huffman House, located at 1108 Broadway St., is a quaint little bed and breakfast that offers the modern amenities of a hotel room for business travel or just a weekend getaway, making it the perfect place for an overnight stay.
James Huffman and his wife, Kimberly, bought the home at the beginning of the year after falling in love with Minden. James Huffman says they traveled through Minden over the Christmas holidays and fell in love with downtown Minden, so much so, they moved here after purchasing the home.
"We actually came through Minden towards the end of their (Trail) of Lights," he said. "My wife, my daughter and myself just fell in love with how gorgeous downtown was, and what a wonderful little community it was."
When they learned the house was on the market, he says they looked at it and just fell in love with it. With the couple's background in hotels and hospitality, he and his family believe Minden is the perfect place to offer a bed and breakfast. He works for a hospitality company in Shreveport.
"This location put us right in the middle of our area," he said. "My wife, who manages Holiday Inn Express in Bossier City, her lifelong dream was to have a bed and breakfast. When we looked at how this house was set up, it just lent itself to be a bed and breakfast. Fulfilling a lifelong dream of owning a bed and breakfast and this home was basically perfect for it – a big, old historic home that has huge rooms upstairs with full baths attached to each bedroom."
Three bedrooms are available to book, he says. Huffman House offers spacious bedrooms with oversized high definition televisions with expanded cable, including premium channels as well as high-speed internet access.
The bed and breakfast offers a select complimentary breakfast menu cooked to order and at the time guests prefer to eat.
Huffman House is a federal style home built by J.H. Nelson in 1918 on the site of the 1870 Reams home. Wood and architectural pieces from the original home were used in the construction of the Nelson's home.
It offers 4,800 square feet in the main living quarters with full adjacent pool house adding an additional 300 feet, plus a second full kitchen.
In the spring, the Huffmans intend to renovate the pool house into a suite with a bedroom, full bath, kitchen and lounging porch.
The Huffmans were granted a permit along with all the appropriate documentation to turn the home into a bed and breakfast in June.