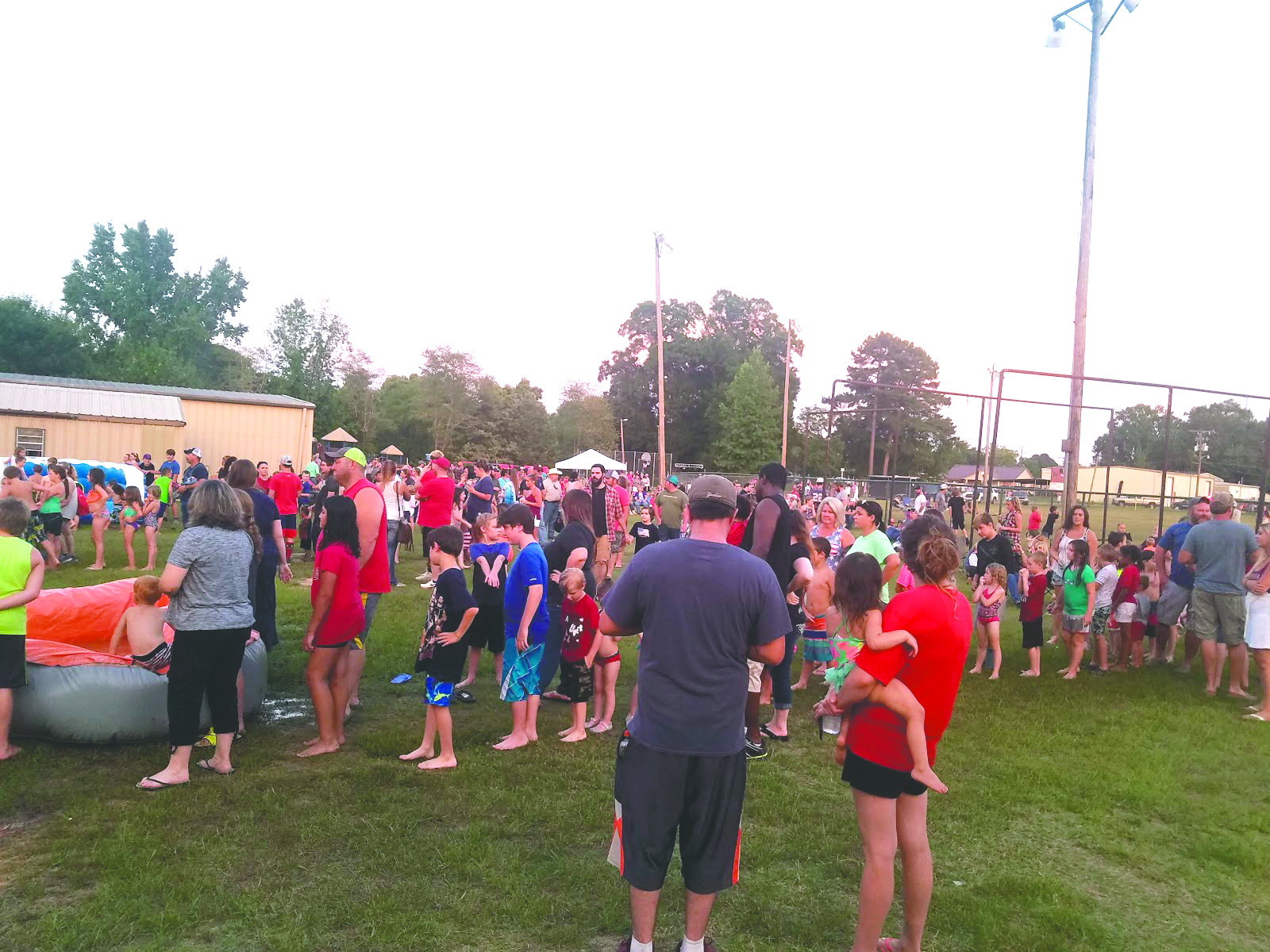 MARIA GONZALEZ
Special to the Minden Press-Herald
SAREPTA – Flags flew freely in the hot summer breeze as Sarepta Mayor Peggy Adkins welcomed hundreds of community members to Sarepta's Festival and Fireworks Show.
The Independence Day holiday remembers the day in 1776 that the 13 American colonies adopted the Declaration of Independence, proclaiming citizens' right to life, liberty, and the pursuit of happiness.
Local talent could be heard across the field singing patriotic songs, such as The Star Spangled Banner and God Bless America.
Children ran joyfully from one water slide to the next smudging their freshly painted faces, as their parents mingled in the ever growing crowd.