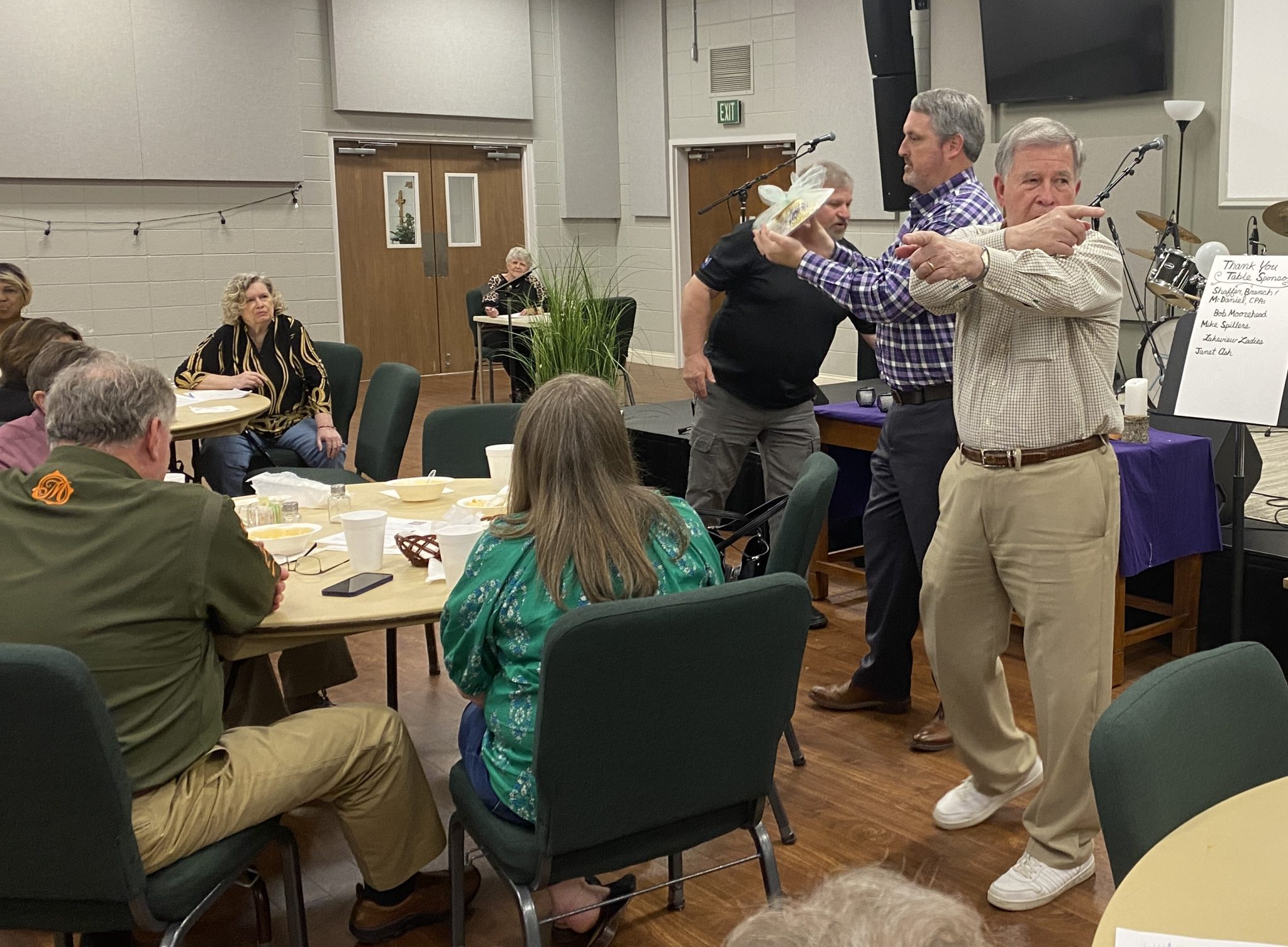 On March 23 at the First Methodist Church, the United Christian Assistance Program (UCAP) held its annual Hungerfest Dessert Auction for the first time since the pandemic started. This event is a fundraiser which is used to help replenish funds that UCAP has spent helping people in Minden.
UCAP's mission is to offer emergency assistance to those in need in south Webster Parish. They receive no government assistance, but rely solely on area churches, local organizations, and individuals for support. They tend to receive plenty of donations of food and clothing, but it's cash that is always needed.
"Mainly right now it's for utilities," said Charlotte Jones of UCAP. "Last year we spent something like $55,000 on utilities and maybe another $5,000 on rent and emergency lodging."
Elected officials such as Mayor Nick Cox, former Mayor Tommy Davis, and Assessor Denise Edwards as well as many community leaders turned out to have an entertaining evening bidding on hand crafted delectables and enjoying the antics of the two auctioneers, Dr. Richard Campbell and Tracy Campbell. A misplaced head nod or a scratched nose could easily end with a new cake to take home. But the bidders weren't shy about helping this good cause, and one cake went for over $300. Tracy Campbell even managed to sell an empty platter as a "fat free, sugar free, everything free cake" for $400.
By the end of the evening, UCAP had raised over $8,600 to help people in need of emergency assistance.
"We would like to express our appreciation to everybody that got involved and bought cakes and baked cakes and served at the function. We're just grateful to this community," said Jones.