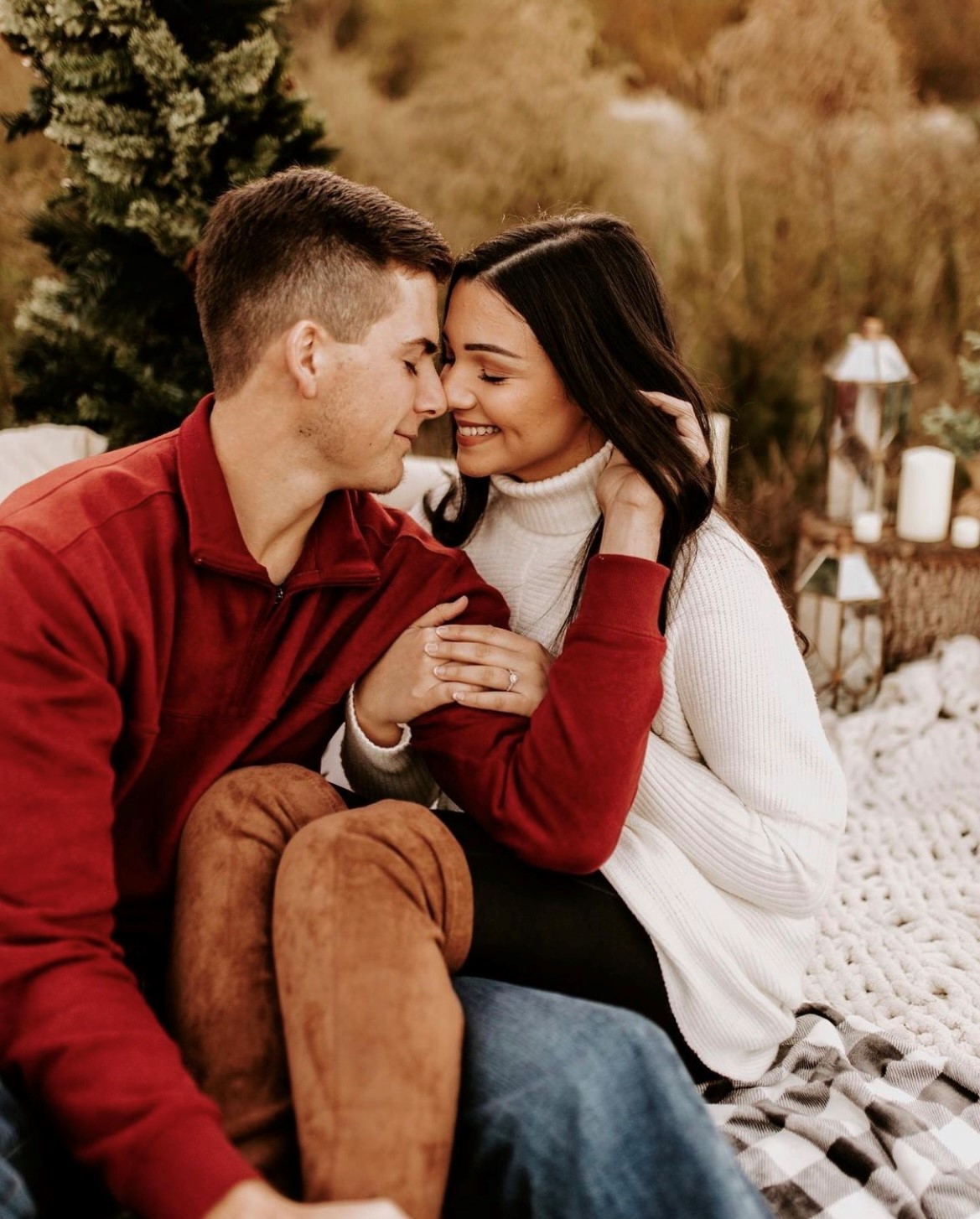 Funeral services for Hunter and Lexi Wilkes will be held Thursday, December 23, 2021, at 11:00 a.m. at First Baptist Church in Minden, Louisiana with Bro. Micah Carter officiating. Interment will follow at Forest Grove Missionary Baptist Church Cemetery in Taylor, Arkansas. The families will receive friends from 5:00 until 8:00 p.m. Wednesday, December 22, 2021, at First Baptist Church.
Hunter was born August 7, 2000, in Palestine, Texas and Lexi was born August 10, 2000, in Texarkana, Texas. On December 19, 2021, in Carthage, Texas, they entered their eternal life in heaven, as they did everything else…together.
Hunter was the youth/ associate pastor at Eastside Missionary Baptist Church in Gary, Texas. He was a student at Louisiana Missionary Baptist Institute and Seminary, and a plumber's apprentice for Cardwell Plumbing. Hunter adored everything about baseball. Growing up, his passion for the game was evident his whole life. As he grew, his passions shifted when God called him to preach. Hunter turned down a baseball scholarship to go to seminary to help prepare him for his greatest passion, preaching the gospel.
Lexi was a graduate of Southern Arkansas University with a major in Finance. She worked for her daddy at Magnolia Advisory Group in Magnolia, Arkansas where she quickly became his right hand. Lexi loved basketball and softball and was very competitive. She was an influencer and loved cooking and sharing her recipes. Most of all she loved the Lord and being a wife and mother to Hunter and Jett.
They leave behind their 2-month-old son, Jett Ray Wilkes. Jett was their life and joy. Even though Jett Ray may be the best dressed baby by his mama, he carries his daddy's "mean look". He was definitely the light of their life.
Left to care for and love Jett Ray are his grandparents, Mike and Kim Wilkes of Minden, Alan and Leslie Nolte of Taylor, Arkansas, and Justin and Susan Cardwell of Taylor, Arkansas and aunts and uncles, Emilee and Derek Herrington of Taylor, Arkansas and Hayden and Marissa Wilkes of Joaquin, Texas, Bailee Rogers and Anistyn Nolte both of Taylor, Arkansas; brother, Tagg Nolte of Taylor, Arkansas, host of great grandparents, aunts, uncles, cousins, their best friends, Haynes Mandino and Chloe Whitehead and numerous other friends.
Pallbearers for Hunter will be Haynes Mandino, Parker Hebert, Connor Davis, Mark Calogero, Breylan Kemp, Josh Stoll, and Peyton Hebert.
Pallbearers for Lexi will be Derek Herrington, Collin Roberts, Nick Spruell, Jordan Hanson, Chase Emerson, Matt Morris, and Cole Butler.
The family extends a special thank you to First Baptist Church Minden for the love they have shown to the families of Hunter and Lexi.
In lieu of flowers, memorials may be sent to Whispering Pines Missionary Baptist Church, 16330 Hwy 371, Minden, Louisiana 71055, for an account to be set up for Jett Ray Wilkes.
Rose-Neath Funeral Home
211 Murrell Street
Minden, Louisiana 71055
(318) 377-3412