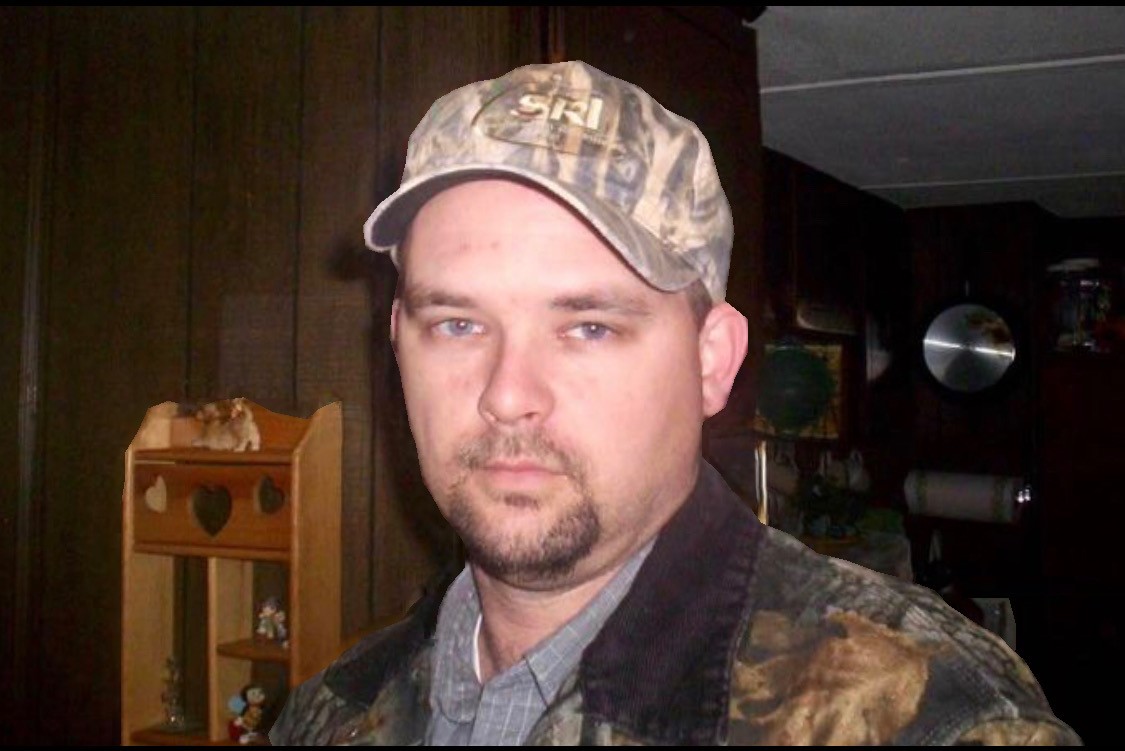 Joseph Wayne Fory was born in Shreveport, LA on March 27, 1976, to Fred W. Fory Jr. and Susan Hetzel Presley. Joe left his Earthly home Saturday, December 18, 2021, just after 6:00 am at the VA Hospital in Dallas, TX.
Graveside services for Joe will be held at 2:00 Monday, December 27, 2021, at Point Chapel Assembly of God Cemetery in Doyline, LA under the direction of Rose-Neath Funeral Home in Minden. Officiating will be Fred Fory Jr.
Joseph loved God, his family, his country, and all little children. He happily served in the 1st Cal Div in the United States Army, serving a tour in Iraq. Joe was also a licensed minister of the Gospel.
Preceding Joe in death are his grandfathers Fred Fory Sr. and Walter B. Hetzel, beloved Uncle Daniel R. Fory and cousin Jason M. Fory.
Left to cherish his memories are his parents Fred W. Fory Jr. (Karen) and Susan Hetzel Presley (Gerald); daughters Samantha Blade Conaway (Tanner), Emily Fory, and Bryleigh Fory; sons Timothy Fory, (Kassi), Dylan Fory, and Garrett Fory; brothers Michael Fory (Jennifer), Dakota Fory, Gerald Presley Jr. and Anthony Garland; sisters Amy Fory Crow (J.P.), Amanda Wiles, Brittnay Wiles, Melody Lapp (Jaymes) and Jasmine Garland; grandmothers Emma A. Davenport Fory and Elizabeth Finkler Hetzel; girlfriend Reva June Hall; uncles Timothy A. Fory, Edward Hetzel, and Jeff Hetzel; aunts Joy Fory Davis (Mark), Lori D. Fory, and Debra L. Fory; grandchildren Blake Fory, Laine Fory, Bailey Fory, Carena Fory, Robert Fory and Emmberlyn Fory; He is also survived by a host of nieces, nephews, cousins, many other family members, and his beloved dog, Lady.
Pallbearers will be Michael W. Fory, TJ Fory,
Timothy M. Fory, Jeremy Evans, Ben Gray and
JP Crow. Honorary pallbearers will be Timothy A. Fory and Dakota Fory.
He always said, "Dad, I always wanted to be like you." He will be forever missed by all that knew and loved him.
"We are confident, I say, and willing rather to be absent from the body, and to be present with the Lord." 2 Corinthians 5:8
Rose-Neath Funeral Home
211 Murrell Street
Minden, Louisiana 71055
(318) 377-3412