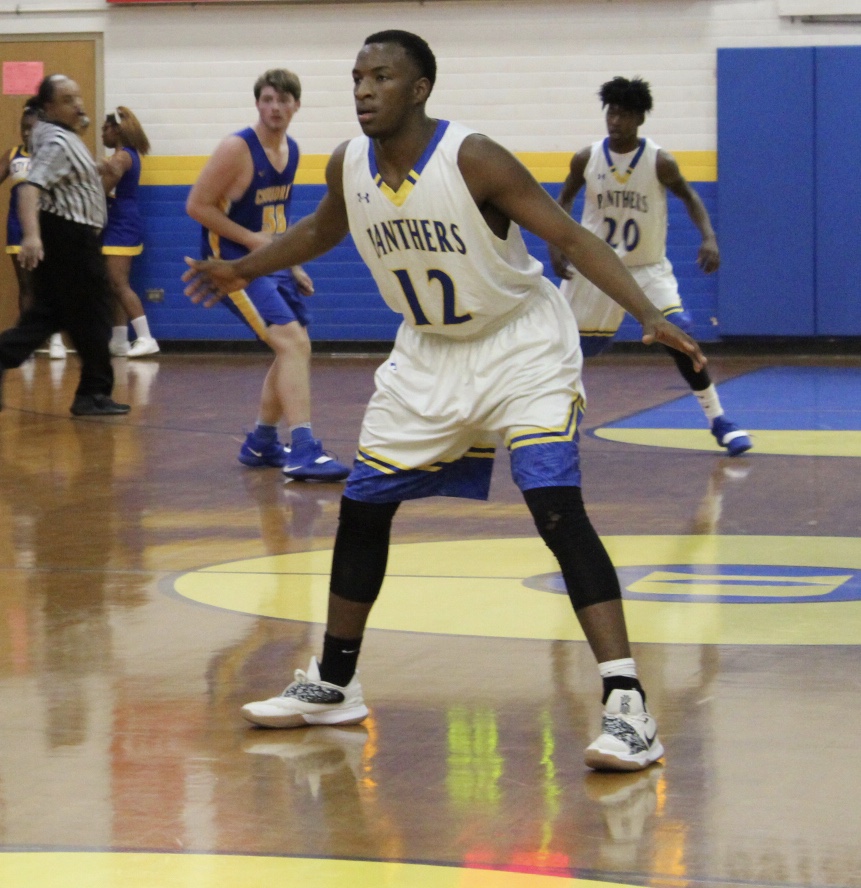 Travion Sanders, Lakeside
I was introduced to Travion Sanders on the football field. The Lakeside sophomore set the school record for receiving yards and touchdowns this season as the Warriors had their best season ever. Sanders darted from one side of the field to the other. It was clear that making people miss was one of his specialties. He was easily one of the fastest players I'd seen this year.
So when I heard he was a basketball player as well, I thought that it may be a mistake for him to suit up on the hardwood. He is a once-in-a-generation talent on the football field, so why have the opportunity for injury playing basketball?
Boy, was I wrong.
Sanders is an exceptional athlete, but his best talents might be on the basketball court.
His explosiveness is apparent on the court as well. He splits defenders on ball screens. He can beat a full-court press by himself.
What strikes me most when watching Sanders is his vision.
Against Minden in the Haughton Tournament, he consistently found the open man on fast-breaks. His poise with the ball in his hands helped Lakeside beat Minden.
This kid is only a sophomore. If he develops his jump shot, he could easily be the best player in Webster Parish.
Curtis Carter, Minden
Minden has a deep team this season. What gives them that extra ingredient to be a good team is a player like Curtis Carter. He can handle the ball, has good vision and can defend well with his long arms. What sets him apart, though, is his shooting ability.
He's already had a few games this season with five or more three-pointers. Shooting like that stretches the floor for a team. Having a shooter on the floor like Carter makes the game easier for his teammates.
That ability makes it difficult to guard the Tide, who can go deep into their bench to keep players fresh.
If Carter is hitting shots, that opens up driving lanes for him. When the floor is that wide open, capable players turn into special ones.
Carter needs to find the ability to take over late in games. That killer instinct will be what sets him apart. Minden needs that going forward as they blossom into a an even better team.
Decari Markray, Doyline
He's long and athletic. He fills up a stat sheet. He's got the Panthers sitting at 11-3 heading into the Doyline Tournament this week.
Markray scored 33 in the early season "Battle for the Paddle" and hasn't looked back. Heading into this week's tournament, Markray has a chance to really shine. Tonight, Doyline takes on Magnolia Charter at 8 p.m.
This tournament is setting up a Doyline-Red River finals match which would be a mouth-watering prospect. If Markray can lead the Panthers to a Bistineau Classic championship, he may establish himself as the area's best player.