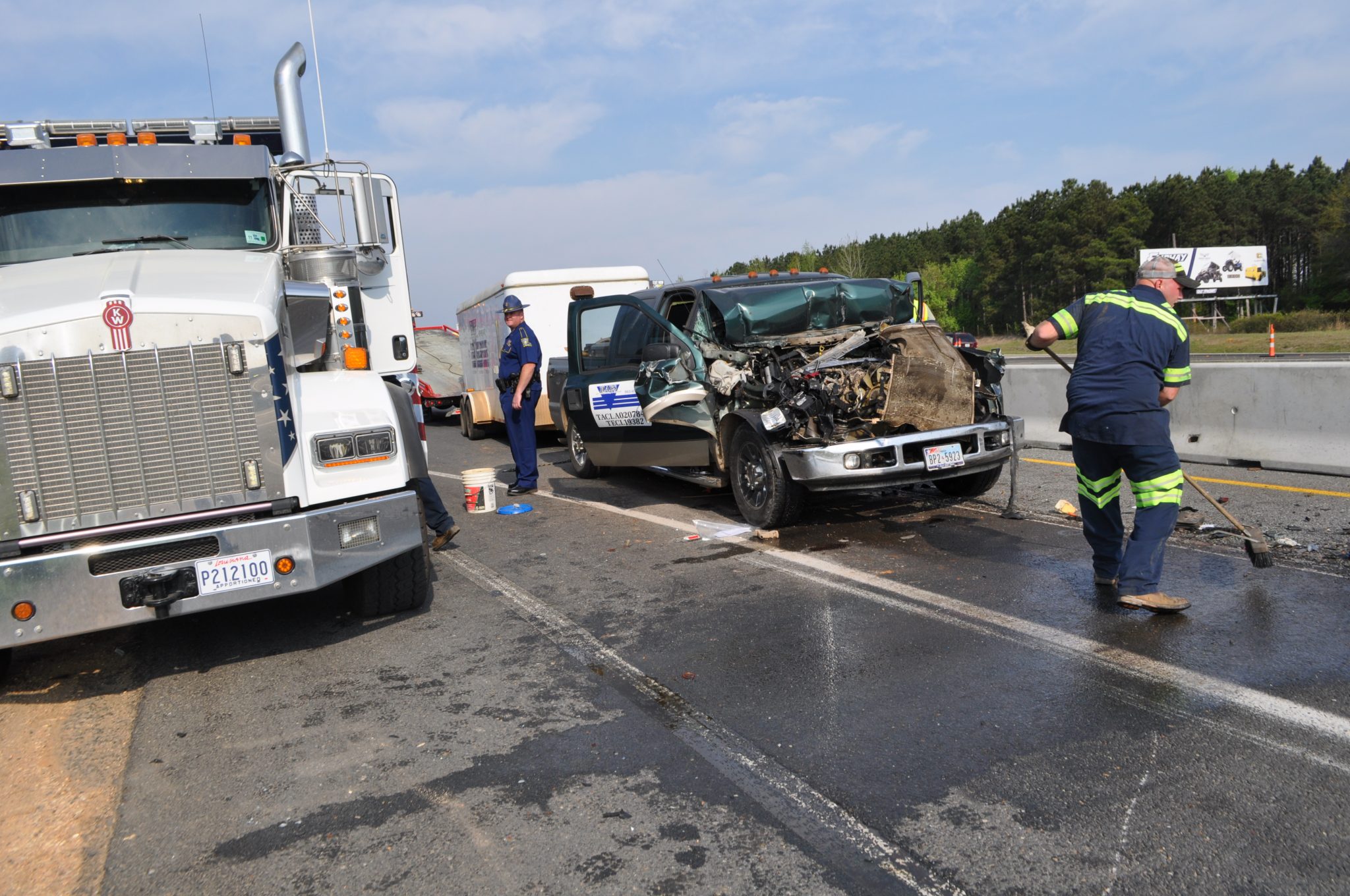 WEBSTER PARISH, La. — Emergency crews are working to clear a vehicle crash in the eastbound lane of Interstate 20 near exit 48.
The crash happend around 9 a.m. Wednesday when a truck rear-ended a tractor-trailer in the construction zone of the highway. Two occupants of the truck were transported to an area hospital with what authorities are calling mild to moderate injuries.
The driver of the tractor-trailer reportedly did not sustain any injuries in the crash. The only damage to the tractor trailer was its back bumper.
The crash has eastbound traffic backed up for miles. Louisiana State Police troopers and Webster Parish Sheriff's deputies are diverting traffic as crews clear the scene.