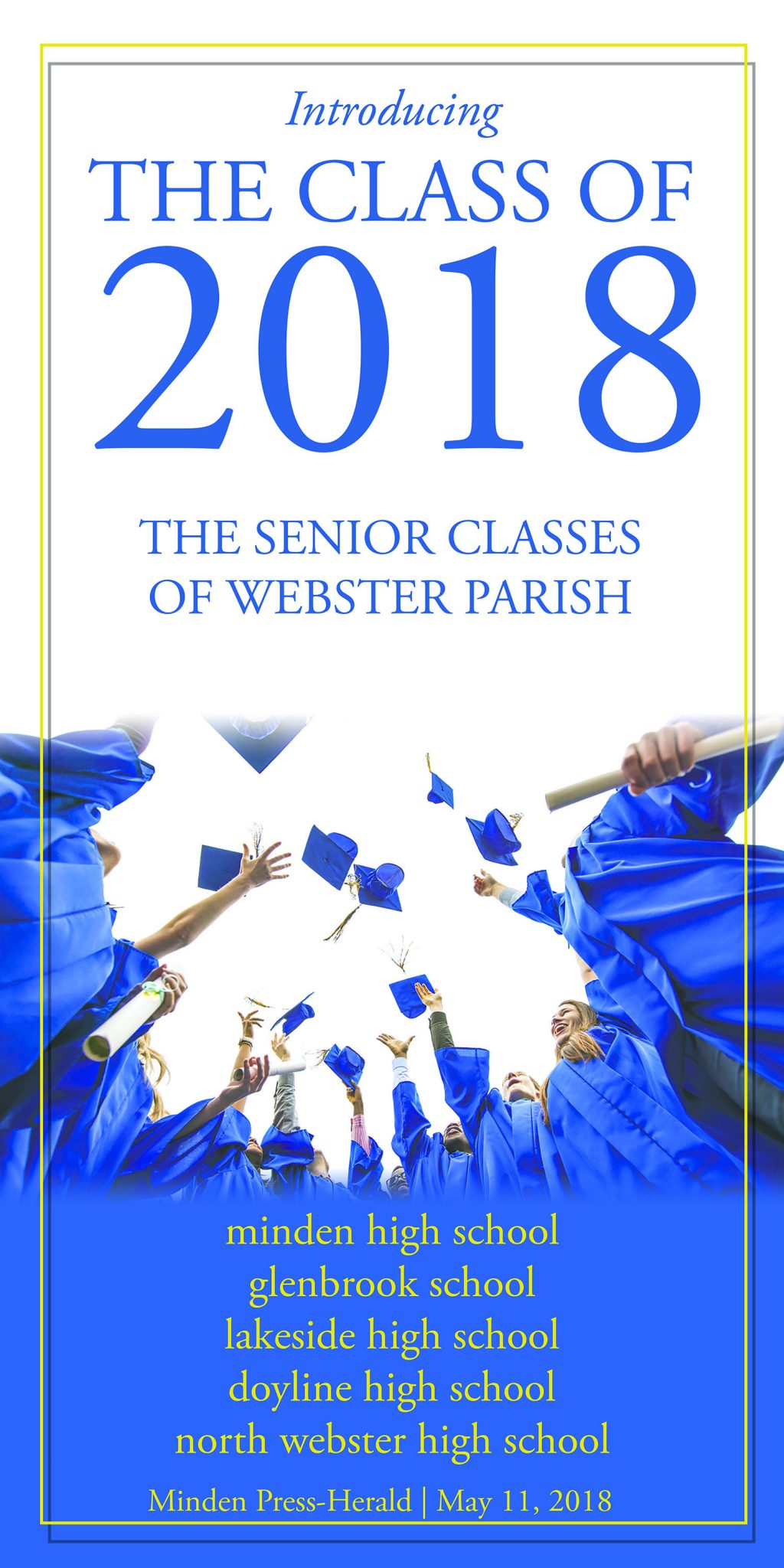 Graduation season is upon us once more as Webster Parish schools are set to send off almost 400 seniors in the coming days.
Inside this edition of the Press-Herald is the annual graduation issue, featuring cap and gown photos of each school's graduates.
Lakeside High School held its graduation last night at First Baptist Church in Minden. (See photos, page 3.) Here is the info for the remaining ceremonies.
Doyline High School: Tuesday, May 14, Minden Civic Center, 7 p.m.
North Webster High School: Thursday, May 17, NWHS football stadium, 7:30 p.m.
Glenbrook School: Thursday, May 17, at the school, 7:30 p.m.
Minden High School: Friday, May 18, MHS football stadium, 7 p.m.