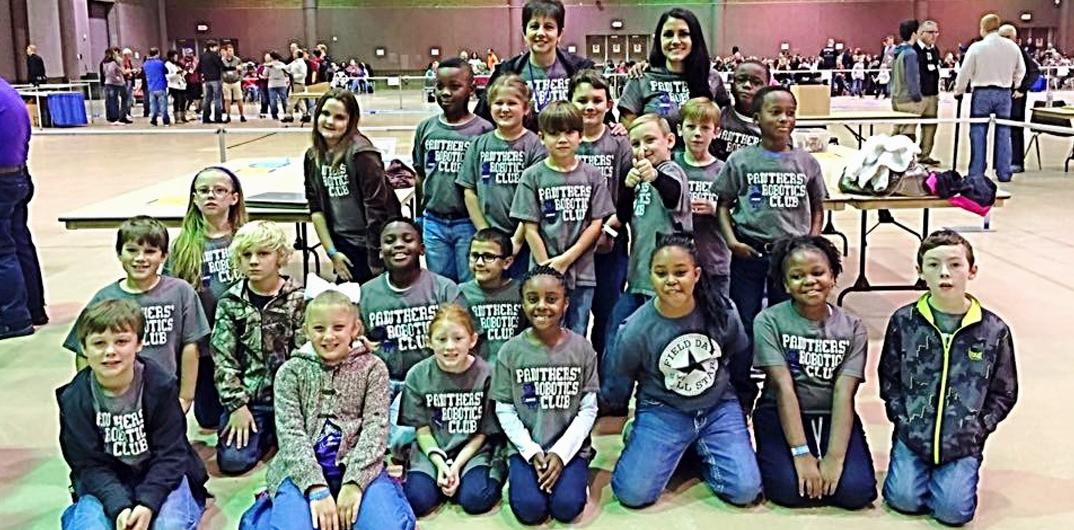 J.L. Jones Elementary's Robotics Club recently competed in the Regional Autonomous Robotics Circuit, a series of three competitions for students grades three through 12. "Competition three was the hardest competition we have competed in," instructor Amanda Greer said.
During round one, the task was making the robot lift the "drone," an object made of various Lego parts, and carry to another spot on the map leaving it there. For round two, students were given 30 minutes to decipher a clue with several tasks that they received.  The clue was given out to all schools and teams at the same time.  The teams then had to program the robots within that time span without help from teachers.  At the end of the 30 minutes, students lined up to showcase their programming. 
J.L. Jones' team of Carlie Cupples, Landyn Huddleston and James Williams was the school's highest ranked team, coming in 28th out of 85 teams at this competition.  J.L. Jones was tied with Apollo Elementary for the 12th place ranking overall for the year.  "We are very proud of our third grade teams in our very first year of competition," Greer said.
The RARC build upon one another and allow students to showcase their STEM skills by competing against other students in their division (elementary school, middle school and high school) in a series of STEM and liberal arts challenges. The hands-on challenges serve a dual purpose: introduce STEM concepts and its many applications and reinforce STEM fundamentals learned in the classroom. J. L. Jones competes in the 3-5 division and is the only team comprised on only thirrd grade members.