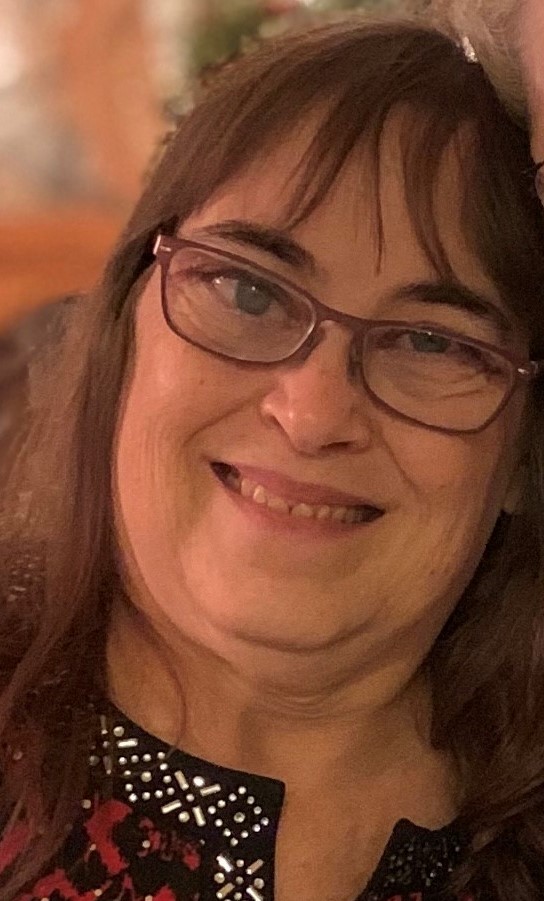 Jacqueline Elizabeth ("Beth") Carpenter, 52, passed away September 7, 2021. She drew her first breath of celestial air as she took her last breath here on earth. 
Beth was born on December 6, 1968, in Garland, Texas where she spent her first 17 years of life before moving to Minden, Louisiana along with her mother in 1985. Beth was born with glaucoma which drastically affected her eyesight, but in spite of her disability, she was a most avid reader with Stephen King being one of her favorite authors. Beth was NEVER seen without a book in hand. Intelligent and quick-witted, Beth became a pro at Jeopardy and could spout out the "questions" before host Alex Trebek could finish saying the "answers". As a teenager, Beth developed a "crush" on heartthrob Rick Springfield and was a faithful fan for the rest of her life. Beth's kidneys also failed and she became dialysis dependent shortly after her move to Minden. She had a love for life and was always completely compliant and patient as she managed her illnesses. Being a kidney transplant recipient was a life-changing event for her, therefore she was a passionate supporter of organ donation. Beth battled multiple health issues but no matter the situation, she was an overcomer, beating the odds over and over again. She was blessed with a devoted mother that was her caretaker her entire life. After the passing of her mom, she was again blessed with a very special friend, Debbie Hudson, who took care of Beth on a daily basis. The loves of her life were the lil' ones she saw on a regular basis. Skylar and Parker Hudson were her little pals and they adored her.
Beth was preceded in death by her mother, Willie Ola Carpenter Lee and her sister, Cynthia Lee Robinson, both of Homer, LA. She was survived by her father, D.H. (Sonny) Carpenter of Garland, Texas, siblings Vicki Myers and husband Robert of Homer, LA, Sonja Pixley of Houston, TX, Wesley Pixley and wife Jennifer of Bossier City, LA and a host of nieces and nephews.
The family would like to thank the following people for their amazing care and support; The John C. McDonald Regional Transplant Center, Willis Knighton Health System, Northwest Louisiana Nephrology, Dr. Huan Le, Minden Dialysis Center, and Intensive Specialty Hospital.
Graveside service will be held Thursday, September 9, 2021, at 4:00 p.m. at Tulip Cemetery in Athens, LA with Rev. Bill Mills officiating. Visitation will be at 2:15 until 3:15 p.m. Thursday at Rose-Neath Funeral Home prior the service.
Rose-Neath Funeral Home
211 Murrell Street
Minden, Louisiana 71055
(318) 377-3412