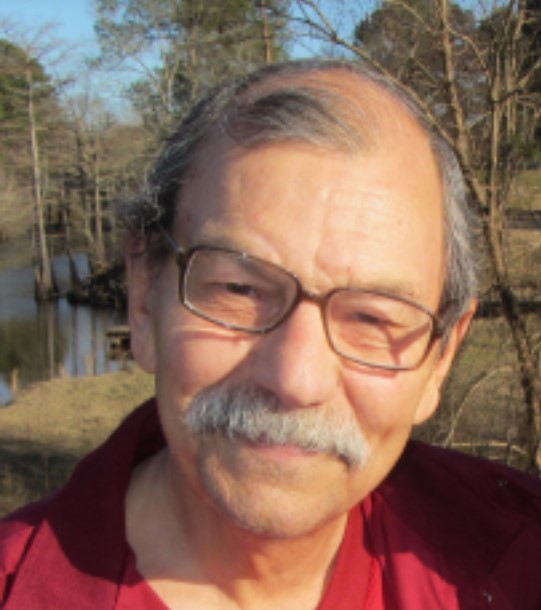 James David Cureington was called Home to his Lord and Savior on Friday, September 25, 2020 in Austin, Texas, at the age of 78.
James was born in Pineville, Louisiana on May 25, 1942. He grew up in Jena, Louisiana with his parents, James Harvey and Letha Nugent Cureington. James married the love of his life, Mavis Ann  Campbell, on February 14, 1965. James and Mavis lived most of their life in the Shreveport area.  James was a retired welder. Upon retirement, they lived in Minden, Louisiana for 17 years where they were members of First Baptist Church of Minden. In 2018, they moved to Austin, Texas to be closer to their son and his family. James loved his family and being "Pappaw" to his 3 grandchildren. James enjoyed fishing (and could fry up the best catfish), woodworking, and drawing. Other favorite past times were watching football, especially the Saints, westerns, and good conversation. James was loved by many. 
James was preceded in death by his parents; his wife; and his daughter, Holli Cureington Blakeley. He is survived by his son, James Anthony "Tony" Cureington and wife Judy of Cedar Park, Texas; three grandchildren, Ethan James Blakeley and Grayson Lee Blakeley of Minden, Louisiana; and Nicole  Marie Cureington of Cedar Park, Texas.  
The family would like to send special thanks to his brothers and sisters in Christ at First Baptist Church of Minden, especially Brother Bill Crider, who continued to pray for James and faithfully wrote encouraging letters to James when he moved to Austin.  
A memorial service will be planned at a later date at Gardens of Memory Cemetery in Minden, Louisiana.