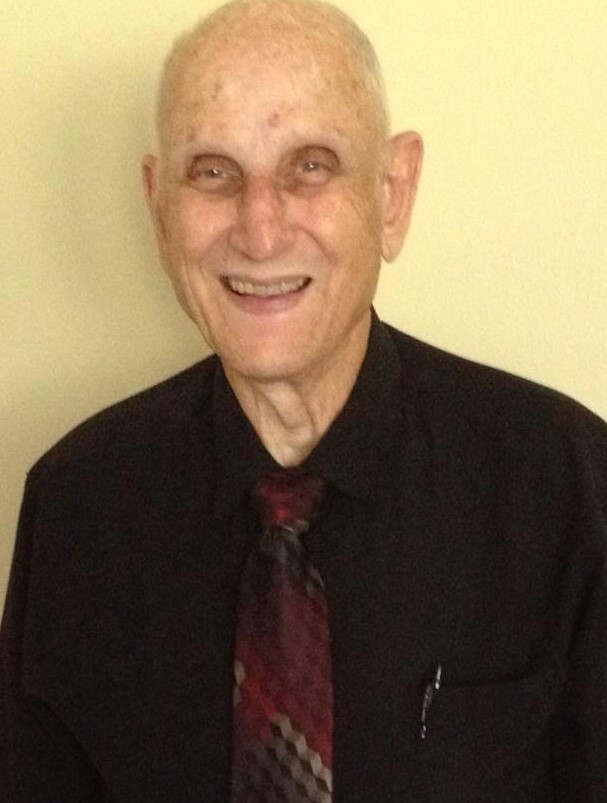 Funeral services celebrating the life of James Edward Bishop were held Monday, February 21, 2022, at 11:00 a.m. at First Baptist Church in Minden, Louisiana with Rev. Leland Crawford and Rev. Steve Gilley officiating. Interment followed at Gardens of Memory in Minden, Louisiana under the direction of Rose-Neath Funeral Home in Minden. The family received friends from 4:00 until 6:00 p.m. Sunday, February 20, 2022, at Rose-Neath Funeral Home in Minden
James Edward Bishop was born on October 25, 1935, in Minden, Louisiana and went to be with the Lord on February 19, 2022, in Minden, Louisiana. He was preceded in death by his father, F.L. Bishop, his mother, Myrtle Bishop, and his son, Gregg Allen Bishop. He is survived by his wife of 66 years, Trudy Brooks Bishop, his daughter, Terri Bishop Sibley and husband Wayne Sibley, granddaughter, Heather Sibley Poe and husband Joshua Poe, grandson, James Walter Sibley and wife Lauren McDonald Sibley, great grandchildren, Hannah Grace Poe, James David Poe, Joshua Michael Poe, Isaac Richardson, Ian Richardson, and Isla June Sibley.
James was a graduate of Minden High School and Louisiana Tech. He served in the National Guard for a time after college. He started his career in forestry with the Louisiana Forestry Commission. He then joined his father in operating the Mobil Oil Distributorship in Minden and later he taught forestry with the Vocational Technical school system while still operating the Mobil Distributorship. At some point, he opened a carpet store for a brief time, then returned to work for the Vocational Technical school as a guidance counselor and eventually became an assistant director where he worked until his retirement. After retirement he was offered a part-time position as property manager.
He was a wonderful husband, father, grandfather, and great-grandfather. He had a wonderful sense of humor and never met a stranger. He was always cutting up and it seems everyone loved him. He loved to have fun and tell his jokes and stories. His stories were so good, and he didn't care if you had heard them before-he loved to hear them again. He was an avid reader-always checking books out of the library by the stacks. He always was doing something here on the "farm"- driving the tractor, keeping the grass cut, cutting trees, chopping wood, and moving buildings. In his younger days, he got his pilot's license and had a part ownership in a plane. He and his son started a Christmas tree farm on the property where their house now sits.
James loved his family, but more than that, he loved the Lord Jesus Christ. He was a great man of faith, a mighty man of valor. He will be missed, but we know that we will see him again in Heaven.
Rose-Neath Funeral Home
211 Murrell Street
Minden, Louisiana 71055
(318) 377-3412