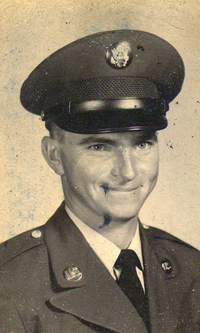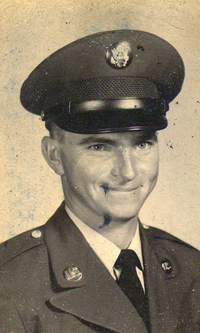 A memorial service for James Leon Hunter will be Saturday, May 30, 2015, in Fort Towsen, Oklahoma.
Leon Hunter was born May 2, 1941, in New Edinburg, Arkansas, to Omie Muckleroy and Ras Hunter. He left this world on May 25, 2015, in Plano, Texas.
Leon was raised in Minden. After serving in the U.S. Army, he lived and worked in the Mesquite and Dallas, Texas area until he retired. Then he moved to Fort Towsen, Oklahoma and lived there for the rest of his life.
Leon was preceded in death by his parents, Ras and Omie Hunter and twin brothers Claude and Clyde Hunter.
Left to cherish his memory are his friend and companion, Freda Hambrick; twin sisters, Barbara Hughes of Benton and Charlotte Sandlin of Blanchard; brothers, Gary Hunter and wife Billie of Homer, Orville Hunter and wife Trish of Dubberly; a very special sister-in-law, Joyce Hunter of Fort Towsen, Oklahoma and a special nephew, Danny O'Brien and wife Roma of Krotz Springs.
He was well loved by his family and will be greatly missed.