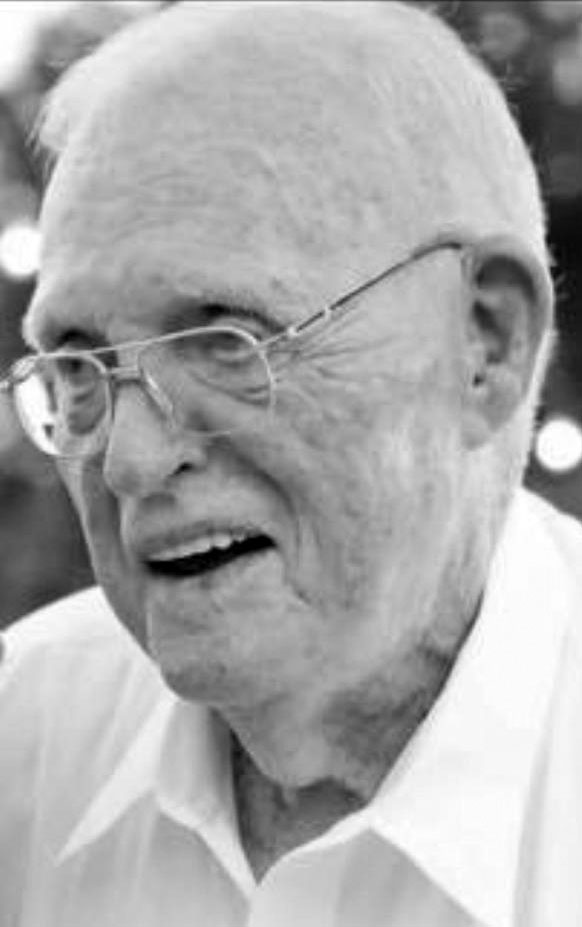 November 14, 1930 – October 11, 2018
Age 87
James "Red" Jones, 87 of Minden, Louisiana entered into rest on Thursday October 11, 2018 with his family by his side.
James was born on November 14, 1930 in Shreveport, Louisiana. After Graduating from Byrd High School he married Sylvia Boyett his high school sweetheart on December 23, 1950. Together they had three children; Mike, Patti, and Betsy. Prior to his marriage he joined the United States Air Force where he served his country overseas as a veteran of the Korean War. After leaving the service he went to work with Arkla Gas setting up a new Cement Division, Auditor and Head of Plant Accounting and retired after 35 years of service.
After losing his wife in 1981 he found and married his second love, Elizabeth Harper Jones. They were married July 30, 1987 in Marshal, Texas. His family began to grow with the addition of his step daughters, Cindy and Karen. As time passed he was blessed with the births of many grandchildren and great-grandchildren. James adored his family and loved spending quality time with them. He shared his love of fishing and being on the water and nothing meant more to him than spending time with his family. He truly was a wonderful husband, father, grandfather, and a friend to everyone.
He is preceded in death by his parents James Paul Jones Sr. and Ruby Williams Jones. His first wife Sylvia Boyett Jones, Kale and James Walters and special brother in law Dwight Hill.
Left to cherish his memory, his wife of 31 years Elizabeth Harper Jones, his beloved sister Betty Jones Hill, his son Michael Jones and wife Judy, daughters Patti Horne and husband Randy and Elizabeth "Betsy" Mathews and husband Don, Karen Williams and Cindy Harrison and husband Paul. His special grandchildren who will miss him dearly, Matthew Walters and wife Jammie, Rocky Johnston, Morgan Gordano, Fields Gordano, Nikki Jones, Steven Jones and wife Trish, Laura Salomon and Husband Jay, Taylor Colwell and husband Kevin, and Jessica Walker and husband Eli. Great-grandchildren, Declan, Sienna, Baylee, Kaycee, Avery, Brailynn, Tatum, Eden, Eason, Abigail, Chloe, Caitlin, Kaden, and Alyassa. Special nieces Debbie and husband Dr. Cecil McCune, Kathleen and husband Brian Stoll, Suzanne Duncan and a host of nieces and nephews.
The family would like to express their sincere gratitude for the quick response of the Advanced EMS, the E.R. Staff, and the ICU Staff of Minden Medical Center. Also, a special thanks to Bro. Bill Crider for his kind words in our time of need. The family will have a private memorial at a later date. The family hopes to continue the tradition of selling watermelons to loyal customers of The Watermelon Man.