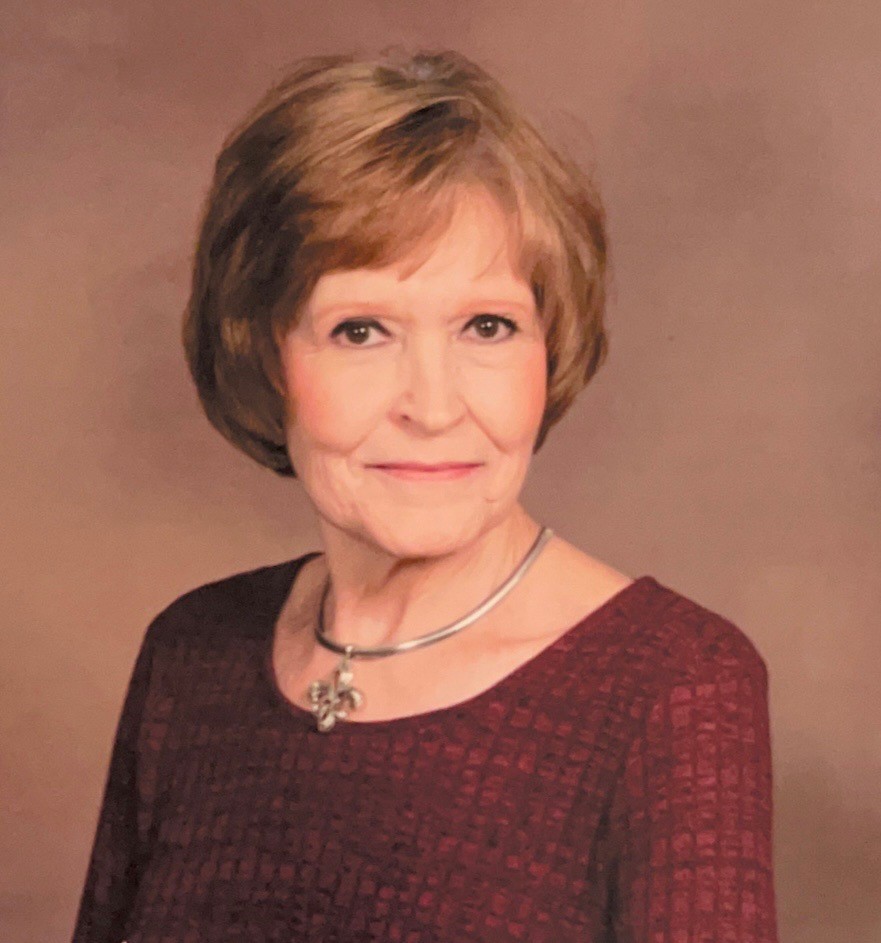 Visitation for Janice Ruth Murphy Mourad will be held at 10:00 a.m. Monday, October 2, 2023, with funeral services at 11:00 a.m. at Rose Neath Funeral Home Chapel in Minden, Louisiana. Bro. Bill Crider will officiate the service, and Interment will follow at Gardens of Memory in Minden, Louisiana.
Janice was born July 18, 1948, in Minden, Louisiana and entered her heavenly home September 27, 2023, in Minden, Louisiana. She grew up in Doyline, Louisiana, and moved to Minden after her marriage to Bobby Mourad, in 1967. Janice's most cherished roles included being a loving wife, mother, and grandmother.
Janice received Bachelors, Masters, and Masters Plus 30 degrees from Louisiana Tech University. She taught 5th grade at E. S. Richardson Elementary School in Minden for 28 years. She loved her community, and served it in numerous ways. She was a former president of Young Women's Service Club, Jr. Service League member, Past Chapter Regent of Dorcheat-Bistineau Chapter of National Society of Daughters of the American Revolution, member of the Minden Community Chorus, and organist at St. Paul's Catholic Church.
Janice loved to "go and do." She loved her friends, and formed many close friendships through her various travel groups, church groups, Bunco group, Birthday Club, Book Club, and singing with "The Minden Melodies."
She is survived by her husband, Bobby Mourad; sons, Jeff Mourad and wife Becky of Minden, and Jay Mourad and wife Elizabeth of Shreveport; grandchildren, Allison Mourad, Nick Mourad, Madeline Mourad, and Jackson Mourad; brother, Harry Murphy and wife Judy of Minden; niece Rebecca Murphy of Benton, and long-time close friend, Susie Johnson.
Pallbearers will be Nick Mourad, Jackson Mourad, Kip Mourad, Don Ratcliff, Robert Green, and Eric Johnson.
Honorary pallbearers will be Lamar Pace, John Johnson, Charles Stubbs, and Julius Hinze.
In lieu of flowers memorials may be made to St. Jude or donor's choice.
Rose Neath Funeral Home
211 Murrell Streete
Minden, Louisiana 71055
(318) 377-3412