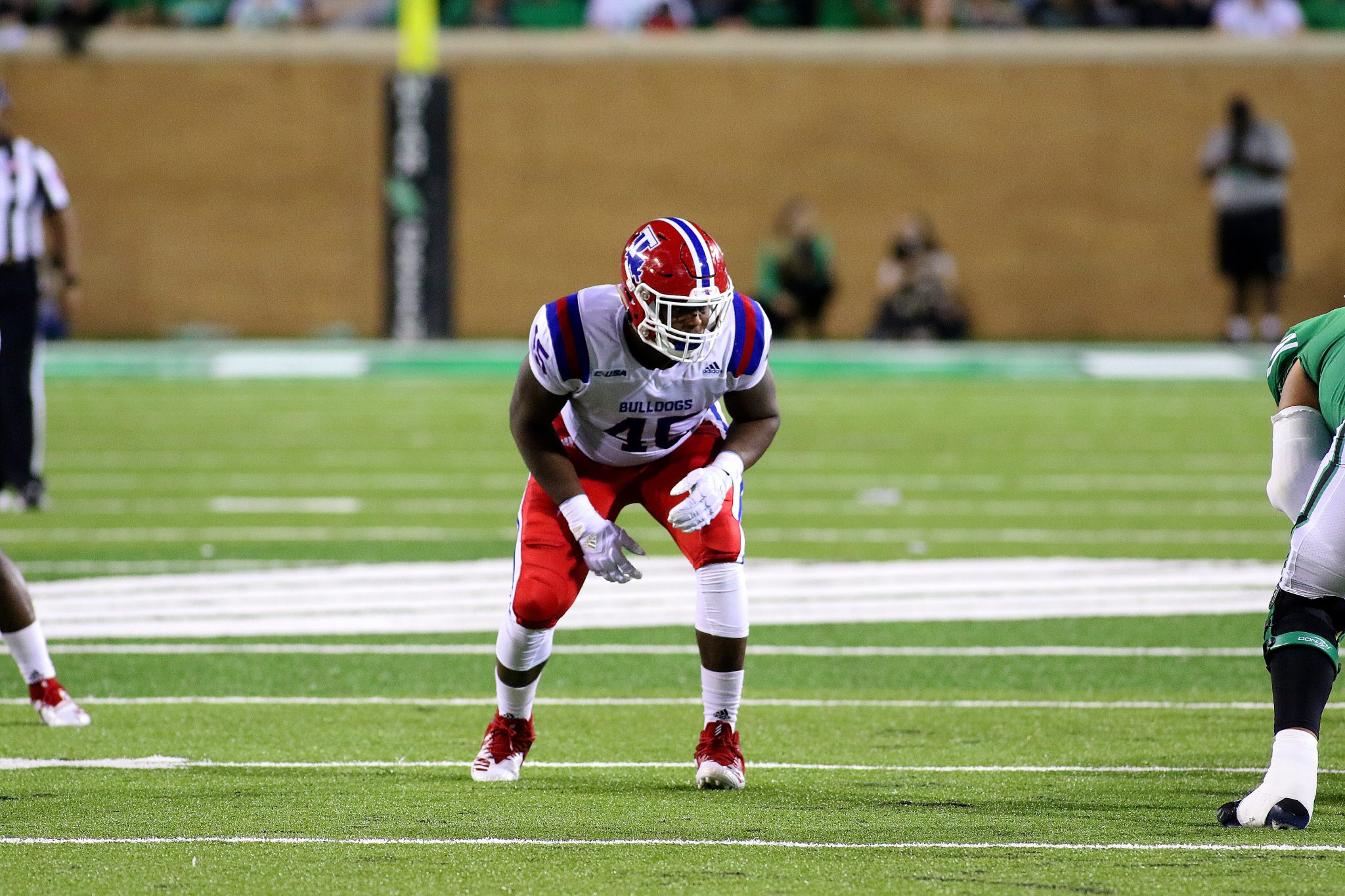 NASHVILLE – Louisiana Tech defensive end Jaylon Ferguson received the phone call he has been dreaming of his entire life on Friday night after the NCAA's all-time sack leader was selected in the third round as the 85th overall pick in the 2019 NFL Draft by the Baltimore Ravens.
With the 85th overall pick, Ferguson becomes the 78th Bulldog selected in the draft in Louisiana Tech history and the third Conference USA player taken in this year's NFL Draft.
Ferguson became the all-time leader in NCAA history in career sacks (45.0) after breaking the record in Louisiana Tech's win over Hawaii in the 2018 SoFi Hawaii Bowl, while he also earned Conference USA Defensive Player of the Year honors after leading the nation in sacks (17.5) as a senior. The defensive end was also recognized on four different All-America teams following the 2018 season.
Ferguson spent the majority of the past two days focusing on something more important than when his name would be called. Due to the devastation caused by a tornado that struck Ruston at approximately 2 a.m. on Thursday morning, Ferguson spent the remainder of the day lending a helping hand in the relief efforts surrounding his college community.
The NFL Draft continues Saturday at 11 a.m. with the final four rounds (4-7). The draft will be broadcast live on ABC and ESPN.
For complete coverage of Bulldog Football, please follow Louisiana Tech on social media at @LATechFB (Twitter), /LATechFootball (Facebook) and @LATechFB (Instagram) or visit the official home of Louisiana Tech Athletics at LATechSports.com.