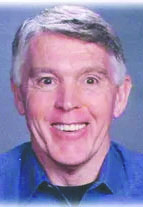 Funeral services were held on Monday, January 21, 2019, at 1:00 PM in Martin & Castille's La Fleur de Lis Chapel in Lafayette, for Jerry W. Jarrell, 77, who died Friday morning, January 18, 2019 at his residence in Lafayette.
Entombment was in Lafayette Memorial Park Mausoleum.
Reverend Chris Fuselier, Pastor of First Baptist Church of Youngsville will conduct the funeral services.
Survivors include his children, Kathy Jarrell Reaux and husband, Raymond, Jeff Jarrell and wife, Tina, and Jody Jarrell and his wife, Millie; his former wife and mother of his children, Mary Jarrell; his grandchildren, Connor Reaux, Tyler Reaux, Lindsey Reaux, Rachel Reaux, Jonathan Jarrell, Dalton Jarrell, Paul Jarrell and his granddog, Meaux; his brother, Larry Harland Jarrell of Ruston, LA; and his wife, Irene M. Jarrell of Humble, TX.
He was preceded in death by his parents, Judson Willis Jarrell and Dorothy Maxine Robinson Jarrell; his sister, Dorothy Louise Jarrell Rogers; his sister-in-law, Sharon Jarrell; and his niece, Laura Jarrell.
Born in Minden, Louisiana on August 14, 1941, and raised in Dubberly, Louisiana, Jerry was the oldest of three children. He graduated from Dubberly High School in May of 1959 as Valedictorian of his class. During high school, he was very active in athletics playing both basketball and baseball. He also enjoyed coaching young Royal Ambassador teams while in high school and early years of college, winning the state championship. After completing his service in the United States Army, he completed his BS degree in Accounting at Louisiana Polytechnic Institute, now Louisiana Tech University. In May 1966, graduating Summa Cum Laude in his class, Jerry began his business career with Arthur Anderson Accounting while earning his CPA. Jerry had an extensive accounting profession with several companies in which he was an integral part of the financial team. He also worked with a long time friend and business acquaintance, Burt Keenan, as his CFO.
Jerry was very family oriented and was very proud of his children, grandchildren and extended family. He loved nothing more than to help get everyone together at family reunions because he knew that his mother and father would want us to continue close family relationships. Throughout Jerry's life, he volunteered as a coach with youth athletics of all ages and levels for Pius Athletic Association and volunteered his time with the athletic programs at St. Thomas More. Jerry loved his family, his Baptist faith, Dubberly, Louisiana, the New Orleans Saints, the Houston Rockets, and the Houston Astros. Jerry ran in the Boston Marathon twice and numerous other marathons throughout the country. He enjoyed running, biking, bowling and being active.
Pallbearers were Jeff Jarrell, Jody Jarrell, Raymond Reaux, Connor Reaux, Tyler Reaux, Dalton Jarrell, and Paul Jarrell.
Honorary Pallbearer was Larry Harland Jarrell.
The family requests that visitation be observed in Martin & Castille's SOUTHSIDE location on Monday from 10:00 AM until time of service.
In lieu of flowers, memorial contributions can be made in Jerry's name to Alzheimer's Research and Hope of Hospice.
A heartfelt appreciation is extended by the Jarrell family to the nurses at Hope of Hospice and the angels at Senior Helpers.