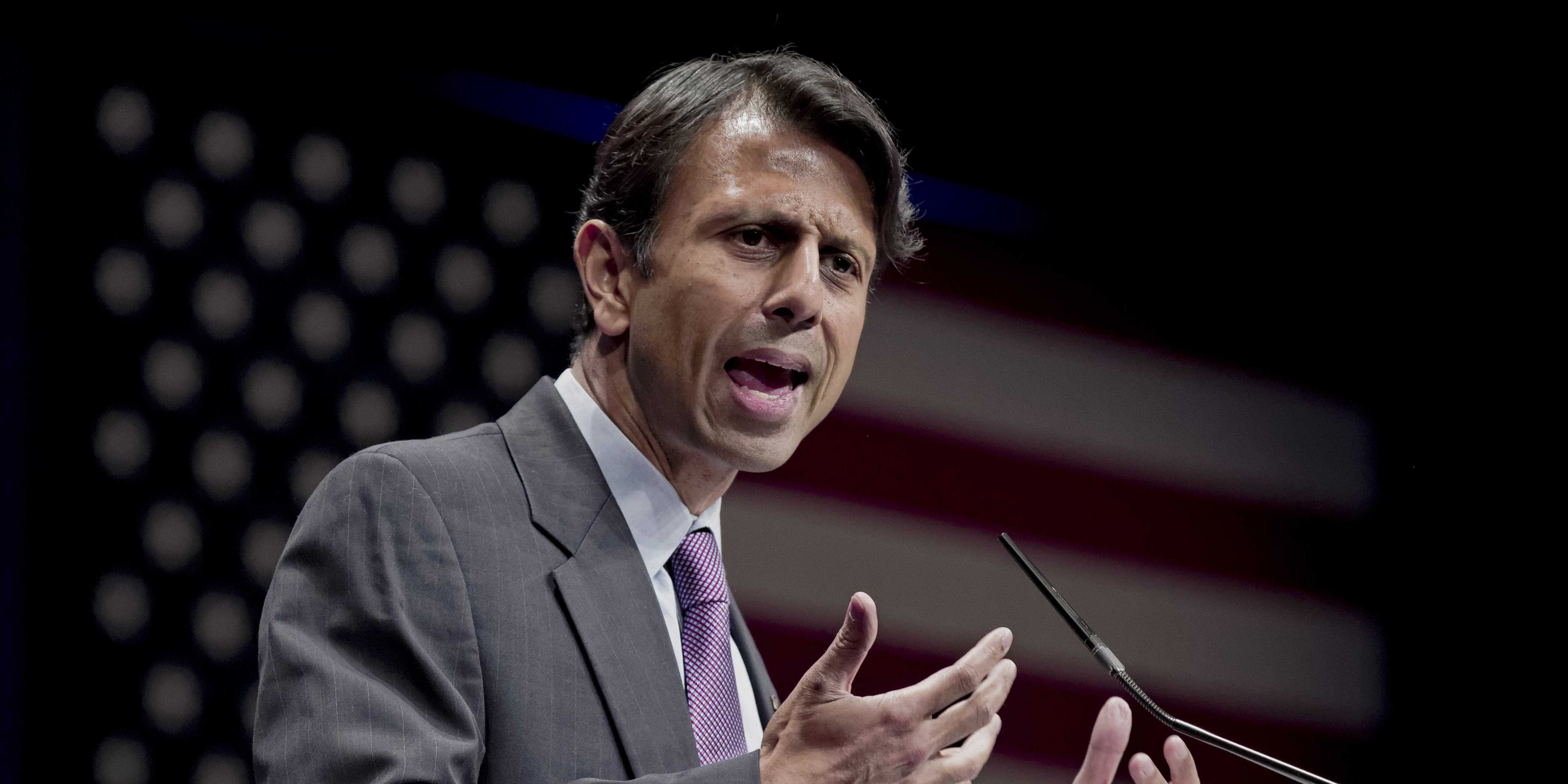 BATON ROUGE — After ending his run for the Republican presidential nomination, Gov. Bobby Jindal was back in Louisiana on Wednesday, grappling with state budget troubles and beginning to plan for the transition to his replacement.
The 44-year-old governor said he had no regrets vying for the White House and took full blame for the failure. He rejected suggestions his low approval ratings and financial problems at home damaged his presidential bid.
Instead, he told reporters gathered at the governor's mansion that he offered detailed policy proposals on health care, education and taxes in a year when voters were looking for something less wonky.
"Clearly this has been a crazy and unpredictable election year, and clearly those policy plans — I get it — they weren't nearly as exciting as some of the other things folks were doing," Jindal said.
And while he wouldn't endorse a preferred candidate for the GOP nomination, the governor said he was certain of one thing: "Donald Trump's not going to be our nominee."
Jindal trashed Trump during the campaign, at one point calling the Republican front-runner an "egomaniacal madman who has no principles."
The governor had focused his entire five-month campaign effort on Iowa, but he struggled to gain a foothold against higher-profile Republican candidates. Low poll numbers kept him off the main debate stages, and his fundraising lagged.
He repeated his criticism of the Republican National Committee's debate process Wednesday, saying he favored a less centralized approach. But he added: "I'm not blaming anybody. I will take full responsibility for the outcome of this campaign."
The term-limited Jindal said he will do a statewide tour to highlight his achievements before leaving office in January. He defended his record against the frequent criticism in Louisiana that he sacrificed the state's needs for his national political ambitions.
"People don't agree with all of the decisions and policies we've pursued, but I think they've been good for the state of Louisiana," he said. "I think that I will be leaving our state better off than we were eight years ago."
Louisiana's struggled with repeated budget shortfalls each year Jindal's been in office, partially blamed on Jindal's no-tax-increase approach to budgeting. The latest midyear deficit is $490 million, and Jindal's plan for closing the gap was to be presented Friday to lawmakers.
"We're not going to be leaving the problem for the next governor," he said.
Voters will select Jindal's successor Saturday, choosing between Democratic state Rep. John Bel Edwards and Republican U.S. Sen. David Vitter. Jindal hasn't endorsed in the race, and though he voted early, he wouldn't say which candidate received his support.
Whichever man is elected, Jindal said he would work to ease the transition, saying he would follow the "gracious" approach of his predecessor, Democrat Kathleen Blanco.
"I'll reach out personally to the governor-elect to not only make the cabinet officials available but anybody in the budget office and anybody else, any assistance they need in making this as smooth a transition as possible," he said.
Jindal said he hasn't figured out his political future but plans to stay in Baton Rouge, where he and his wife are building a new home.
He joked that when he told his three children he was exiting the presidential race: "My 11-year-old was worried about the fact I was going to be unemployed."