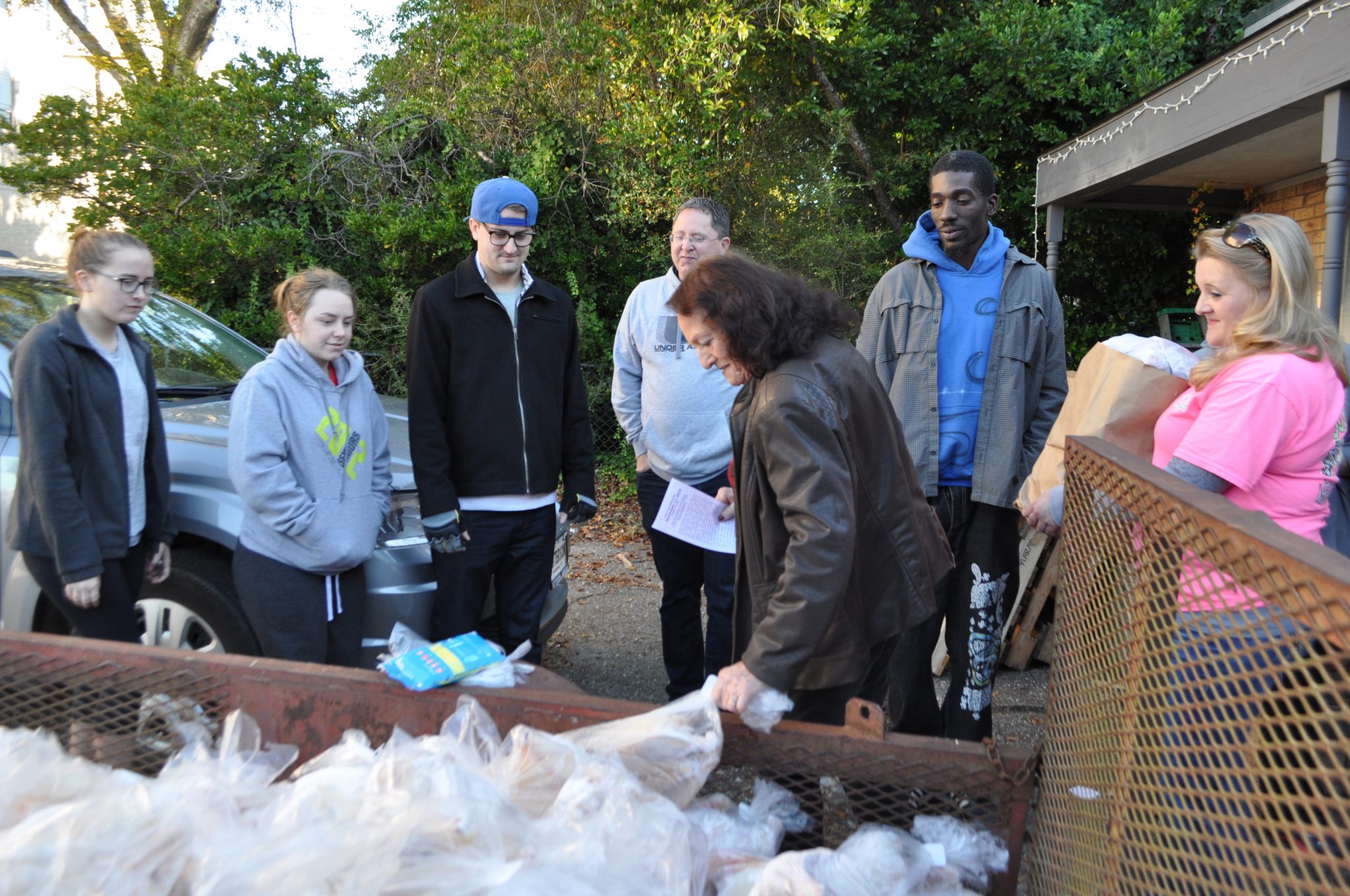 Thanks to the generosity of the community, the Joe LeBlanc Food Pantry was able to provide Thanksgiving meals to nearly 750 families through its Feed-A-Family program.
JLFP Director Jessica Lewis said they serve roughly that many clients each month, and it was in the eleventh hour that number rose from 500 to nearly 750.
"As of Friday morning, we were at 525, and in just one day, we made it up all the way to 743 families sponsored," she said. "It always comes down to the last minute. When things look impossible, that's God's opportunity to show out, and He does the same thing for us every year."
In addition to a Thanksgiving meal, which included a baking hen, mashed potatoes, stuffing, candied yams, green beans, corn, rolls and a dessert, clients also received their monthly food boxes.
Erica Boulas, JLFP volunteer, said this is a great way to give back to her community, and it is the pantry that solidified her family's decision to volunteer.
"When I first came, I had no idea the amount that was needed in the community," she said. "After seeing that, how could you not want to be a part of that? How could you not want to help and do whatever you can? I've never gone hungry. Seeing it firsthand and knowing that you can do something, it means more to me than everything."
JLFP began after a food distribution box was delivered to a woman in need, Lewis said. She realized this woman had no family or no food for Thanksgiving. They provided a Thanksgiving meal and fellowship to her, and the following year, Feed-A-Family was born.
Last year, they were able to provide Thanksgiving meals to more than 1,000 families, and Lewis said she is grateful to the community for supporting them.
"We've had churches sponsor, we've had businesses sponsor, so to see all of these people working together for one cause is super exciting," Lewis said. "It's good to have a community that supports what we do that stands behind us when we need it. We appreciate it for sure."