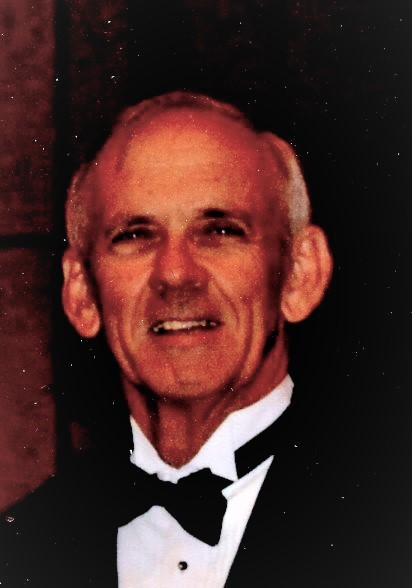 John Frederick "Johnny" Howell passed away at his home on Saturday, February 6, 2021, from a lengthy illness. Visitation will be held at Rose-Neath Funeral Home in Minden, Louisiana on Tuesday, February 9, 2021, from 5:00 until 7:00 p.m. A funeral service will be held Wednesday, February 10, 2021, at 11:00 a.m. at North Acres Baptist Church in Minden, Louisiana with Rev. Wayne DuBose officiating. Interment will follow at Arlington Cemetery in Homer. 
Johnny was born February 13, 1948 in Minden, Louisiana. He graduated from Minden High School in 1966 and then continued his studies at Northwest Louisiana Technical School where he met the love of his life, Judy Ruple Howell. As most know, Johnny's career of over 50 years was spent in the grocery industry with many years of service at Shuler's Dixie Dandy and County Market. He took great pride in his work, especially interacting with his customers and co-workers. He loved to spend any extra time fishing, playing golf, and working in his yard. But his favorite pastime was being a Papa. Most weekends you could find him at the soccer and baseball fields watching his grandchildren play.
Johnny was preceded in death by his parents, Millie and John Howell and sister-in-law, Clara Ruple. He is survived by his wife of nearly 52 years, Judy Howell; daughter, Jessica Whitton and husband Brent; son, Jeff Howell and wife Whitney; brother, Ronny Howell and wife Bonnie; and grandchildren, Jaycie Davis, Ainsley Davis, Gray Howell, Nick Whitton, Josh Whitton, and Lizzie Whitton.
Pallbearers will be Billy Moore, Brian Moore, Brian Spurlock, Todd Ruple, Dub Austin, Greg Spigener, Brad Spigener, Kelly Donnelly, and Dustin Howell.
Honorary pallbearers will be Raymond DeFreese, Joe Moore, Jimmy Spigener, Butch Ruple, and Keith Camp.
The family extends heartfelt thanks to Dr. Meghan Harris, the staff at Willis Knoghton Rehabilitation Institute, Kelly Ketchum, Cliff Moss, the staff at Passages Hospice, Leatrice Lee, and C.J. Soto for their compassionate care of Johnny.
In lieu of flowers, the family asks memorials may be made to North Acres Baptist Church in Minden, St. Jude, or the Parkinson's Foundation.
Rose-Neath Funeral Home
211 Murrell Street
Minden, Louisiana 71055
(318) 377-3412