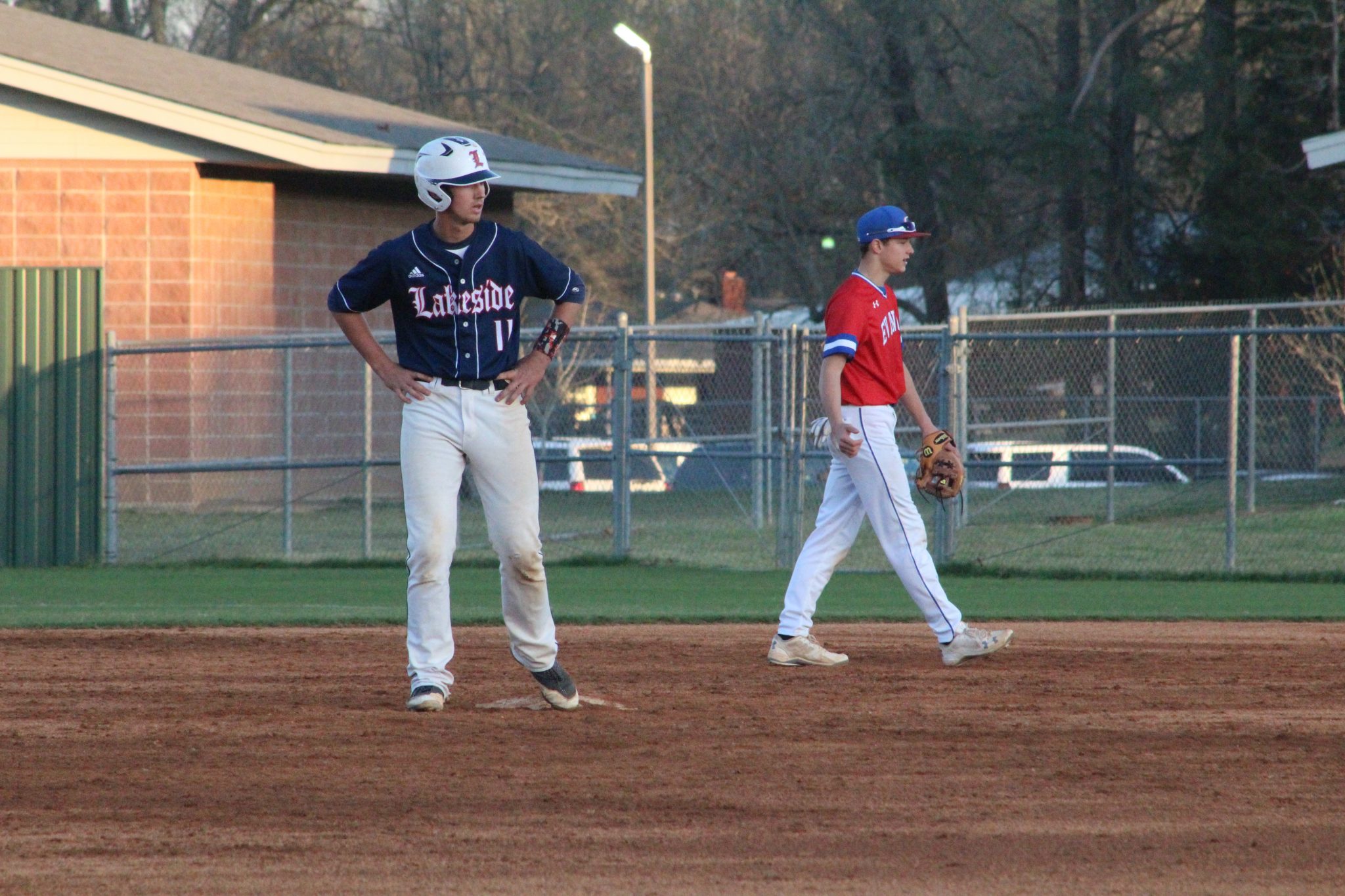 SIBLEY – Lakeside senior right-hander Braydon Jones is saving some of his best innings for last.
With impeccable command of the strike zone and a flawless defense at his rear, Jones sliced through the Parkway Panther lineup en route to a complete-game shutout and 1-0 Warrior victory.
This matchup was supposed to open the season back in late February, but rains and a full mid-season slate pushed the game back until Saturday.
The Warriors (21-9) were ready, backing their emerging ace and scratching the game's only run across in the third inning when Dalton Crumpler drove in Hayden Humphrey with an RBI single. Humphrey started the inning with a single of his own, advancing to second on a wild pitch; a Gavin Jones single pushed Humphrey to third and Crumpler delivered the decisive blow.
The Warriors outscored district opponent Red River earlier in the week by a combined 45-0 margin. They will eye a similar dismantling of Lakeview in a three-game series to be played Thursday and Friday, before concluding with what promises to be a heated regular-season finale Saturday at home against the Minden Crimson Tide.
Benton 10, Minden 1
BENTON – The Minden Crimson Tide could not contain the hard-hitting Benton Tiger offense two games in-a-row, falling on the road 10-1 in district 1-4A action.
Minden had only five hits and committed three errors. Matt Eskew was the losing pitcher for the Tide, but did have one of five hits – all singles – for the Minden offense.
Jalien Moore, Hunter Wilkes, Haynes Mandino and Austin Wall also singled for the Tide.
Glenbrook 16, River Oaks 8
In game two of a doubleheader, the Apaches put up four runs in the first and second innings on their way to clinching a No. 2 seed for next week's first round playoffs.
With an early cushion, the Apaches played relaxed while the Mustangs made nine errors, basically conceding the outcome.
Nick Mourad hit a towering home run and added two singles to finish with three RBIs for Glenbrook. Parker Christy led the team with a four-RBI performance, going 3-5 with a double.
Brandon Merritt went 2-3 with two RBIs for the Apaches, Mason Hood finished with two RBIs as well and Cade Clemons and Cameron Barnett added singles.
Clemons pitched three innings, striking out five and allowing two earned runs, to pick-up the win.
Glenbrook 5, River Oaks 4
The Apaches scored all five of their runs in the first inning, which proved to be just enough to hold off a surging Mustangs team.
Brandon Merritt navigated all seven innnings on the mound for Glenbrook to earn the win. With the Apaches leading 5-4 in the seventh, Merritt retired the first two hitters, but gave up a two-out double and a walk to put the winning run on base.
With pressure mounting, Merrrit induced a fly ball to end the game and seal the series.
Seth Gauthier and Nick Mourad had RBI doubles for Glenbrook.