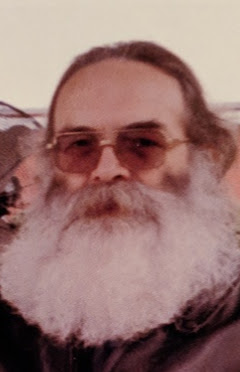 MINDEN, La. – Joseph "Joe" Overhulser, 68, Minden, formerly of Elkhart, Ind., died at 7:53 a.m. Friday, Dec. 28, at Ochsner LSU Health Center in Shreveport, La.
A graveside funeral service will be at 10 a.m. Thursday, Jan. 3., at Northwest Louisiana Veterans Cemetery in Keithville, La. Friends may call from 5 p.m. to 7 p.m. Wednesday, Jan. 2, at Rose-Neath Funeral Home, Minden. Memorial words will be shared at 6 p.m. Wednesday during visitation.
Joe was born May 21, 1950, in Elkhart to William and Josephine (Ummel) Overhulser. He graduated from Elkhart High School in 1968 and joined the U.S. Navy. In 1981, he married Linda Moore in Elkhart. She survives in Minden.
Also surviving are two daughters, Stephanie (Tim) Price of Union, Mich., and Rachel Davis of Elkhart; six grandchildren, Azariah, Isaiah, Eliana, Lauren, Josephine "Josie," and Elijah; two brothers, Lyle (Brenda) Overhulser of Van Horn, Texas, and Jim (Vicki) Overhulser of Elkhart; a niece and three nephews; and a sister-friend, Sarah Bender of New Paris. He was preceded in death by his mother and a brother, Dave Overhulser.
Before retiring, Joe loved to work on old cars and machinery. In retirement, Joe enjoyed working on old computers, talking with friends under the carport, riding around Minden with his wife on his custom-made motorcycle sidecar. He also enjoyed playing Minecraft with his grandchildren. When he felt well, he rode with the Patriot Guard Riders. They will be leading the procession to the cemetery Thursday.
The family would like to thank the many healthcare providers in the Minden, Shreveport and Dallas areas who cared for Joe as well as nurse Lodie from STAT Home Health for providing compassionate care and support. His recent years were made better thanks to you all.
Rose-Neath Funeral Home
211 Murrell Street
Minden, Louisiana
(318- 377-3412)