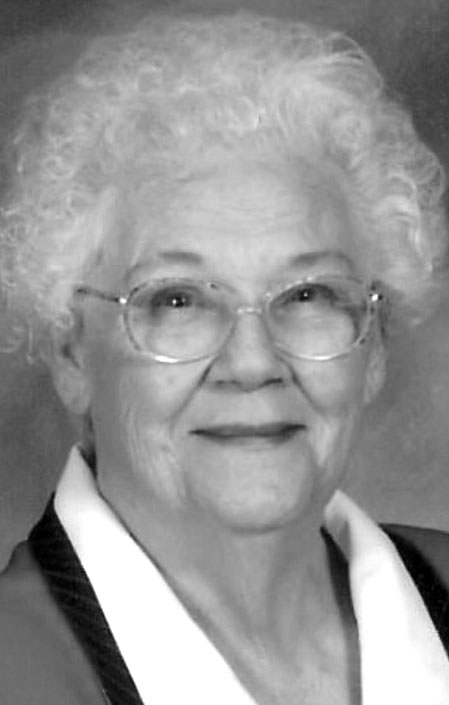 Cotton Valley, LA — Funeral services for Mrs. Joyce Harvey Lockey, age 87, will be held at 10:00 am, Wednesday, December 19, 2018, at the Unity Baptist Church, Cotton Valley, LA, with Bro. Cecil Marr and Bro. Gene Gibson officiating. Interment will follow in Cotton Valley Cemetery under the direction of Bailey Funeral Home, Springhill.
Visitation will be held Tuesday, December 18, 2018, 5:00 pm – 8:00 pm at Unity Baptist Church, Cotton Valley, LA.
Mrs. Lockey was born on June 15, 1931 to Tony Franklin and Bertha Simpson Harvey in Cotton Valley, LA and passed away on Monday, December 17, 2018 at her home in Cotton Valley. She was a member of Unity Baptist Church and was a loving Christian, wife, mother, and "Nanny" with an amazing strength of spirit. She will be dearly missed by all who knew and loved her.
She is survived by her two sons, Dale Lockey and wife, Ruby of Cotton Valley, Tony Edward Lockey, Sr. of Cotton Valley; two daughters, Billie Payne and husband, David of Sarepta, Bobbie Wall of Heflin, LA; eight grandchildren, J.D. Lockey, Kika Lockey Booth, Shane Jones, T.J. Lockey, Amy Stewart, John Payne, Julie Payne Barker, and Josh Payne; nineteen great-grandchildren; eight great great-grandchildren; twin brother, Boyce Harvey of Monroe, LA; and a very special "son", Barry Perkins and wife, Stephanie.
Mrs. Lockey was preceded in death by her parents; husband, Bill Lockey; son-in-law, Greg Wall; daughter-in-law, Melody Jane Lockey; sisters, Evelyn Mason, Eula V. Holtzclaw, Pauline Harvey; and brother, Blanton Harvey.
Pallbearers will be J. D. Lockey, T. J. Lockey, John Payne, Josh Payne, Billy Barker, Jerry Booth, Brett Thompson, and Rob Jones.
Sign our online guest book at www.baileyfuneralhome.net
Bailey Funeral Home
Springhill, LA
318-539-3555