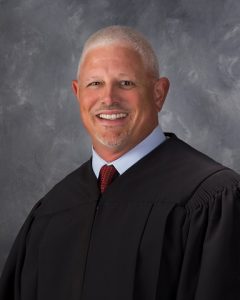 The Honorable Jeff Cox of the 26th Judicial District will be the guest speaker at the Feb. 4 meeting of the Minden Lions Club.
Judge Cox was elected district judge in November of 2004. Prior to his serving on the bench, Judge Cox practiced in the area of estate planning, wills, successions and elder care issues.
He also served as an assistant district attorney.
Judge Cox has served on the Board of Directors for the Volunteers for Youth Justice, the Caddo Council on Aging, Shreveport Bar Association Pro Bono Project and served