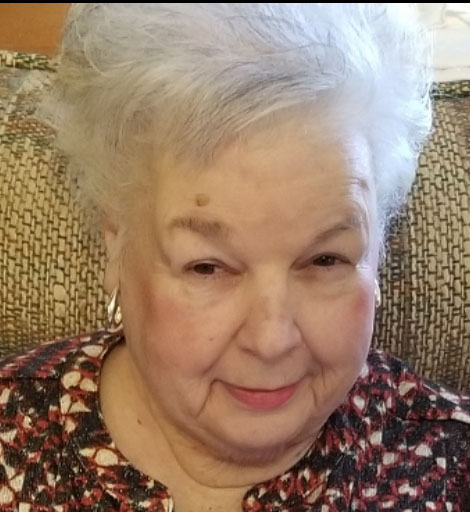 Judy Gay Warren (Judy Gay White), 76, of Mendenhall, MS went to be with her Lord on Christmas morning December 25, 2019. She was born on Thursday, November 18, 1943 in Minden, LA. She was a graduate of the Minden High School Class of 1961.
Visitation was held on Friday, December 27, 2019 from 5:00 p.m. until 8:00 p.m. at the Colonial Chapel Funeral Home in Mendenhall, MS. Visitation was also held from 1:30 p.m. until service time on Saturday, December 28, 2019 at Main Street Baptist Church in Mendenhall, MS.
Funeral Services were held on Saturday, December 28, 2019 at 2:30 p.m. at Main Street Baptist Church in Mendenhall, MS, with burial following in Clear View Baptist Church Cemetery in Mendenhall, MS. Bro. Matt Armstrong officiated the funeral service. Colonial Chapel Funeral Home of Mendenhall, MS was in charge of arrangements.
Judy was a member of Main Street Baptist Church where she loved her church family and was involved in many activities and committees. She was a supervisor at Boswell Regional Center in Magee, MS for 14 years, where she loved caring for her clients. Judy was loved by many friends and enjoyed talking with them daily. She loved and was loved by grand dogs Baby Girl, Latch and Izzie.
She was preceded in death by parents, Audrey and Beulah White; and sisters, Freda Sikes and Dianne McFarland.
Survivors include: daughters, Leisa Birdsong and Kim Waid (and husband Tim); granddaughter, Bailey (Nikki) Middleton (and husband Cody); and sister, Bonnie Brown (and husband Murell). She is also survived by a host of nieces and nephews.
Pallbearers were: Clint Caples, Tez Johnson, Robert Mangum, Gary Williams, Randy Brown, Randy Barnett, and Greg Sikes.