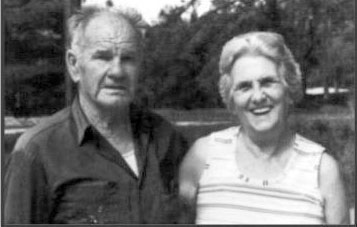 January 12, 1914 – May 9. 2018
Julia Marie Van Hess Neely, a long time resident of Sarepta, Louisiana passed away on Wednesday, May 9, 2018 at the Heritage Manor Nursing Home in Haynesville, LA. She is preceded in death by her parents Johanna and Johannes Van Hess (german and dutch immigrants); her husband Waymon NMN Neely; three brothers John Carl, Anthony, and Theodore William Van Hess; one sister Hannah Marie Van Hess Tullah; two sons Bobby Gale and Gary Joseph; and two precious Granddaughters Sherry Neely Blouin and Kathy Neely Dirscherl.
Julia was born in Many, Louisiana on January 12,1914 She lived 104 full, wonderful and blessed years.
She is survived by three daughters Gwendell A Weimar, Linda M. Neely, and Garlen J Neely; 14 grandchildren, Joseph Austin Neely, Amelia April Neely, Julie Anne Schneider, Stephen Ray, Jason Keith, Thomas Edward, Gerald Joseph, James David, John Francis, Geoffrey Paul Weimar; Kendra Renee Neely Cummins; James Ben, Phillip William, Andrea Marie Wallace; and numerous great grandchildren.
Julia was a well respected and dearly loved member of her community. She was a loving hardworking wife and mother, a compassionate and tender caregiver for Paul and Tony, a trusting and loyal friend to many, and most of all the best Grandmother that anyone could ever ask for.
She was a long time member of the Sacred Heart Catholic Church in Springhill, Louisiana.
She was honored and remembered in a Funeral Mass on Saturday, May 12, 2018 at 11:00 am at the Cathedral of St. John Berchmans, 939 Jordan Street, Shreveport, LA with Rev. Msgr. J. Carson LaCaze officiating on Saturday, May 12, 2018. Burial followed at Old Sarepta Cemetery, Sarepta, LA.