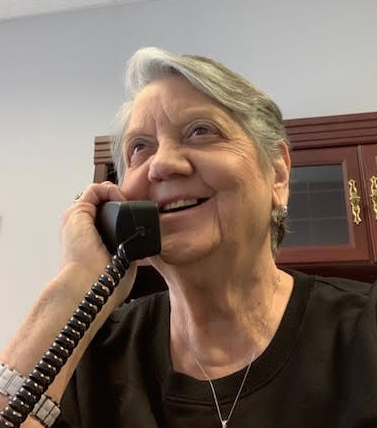 Karen's Korner
Time flies when you are having fun. Wow, It is already April, and if anything proves that; it is the weather. Recently we have had some pretty serious thunderstorms with lightning and hail. We all need access to a weather radio, preferably one that can be battery powered, so when the electricity goes off, we will have a backup to listen to. Here are some hints concerning possible weather events that always occur in Spring. We really need to be ready when the time comes for these events. Here are nine tips to help from Weather.com
Never drive through a flooded road or flooded area! It only takes one foot of water to float a car. Hydroplaning on a wet pavement is very dangerous!
Flooding can happen from heavy rains elsewhere! But sometimes dangerous, short-lived flash flooding can arrive in an area where it hasn't rained.
There often is more than one round of severe weather in a given day. Stay alert and up-to-date.
Tornado sirens aren't designed to be heard indoors. Sometimes those with hearing disabilities will not hear the warnings.
Tornadoes can occur in severe thunderstorm watches and warnings!
Just because the National Weather Service issues a severe thunderstorm watch or warning doesn't mean there isn't also a threat of tornadoes. Stay aware…listen and be prepared…Watch after each other.
6. Take shelter for severe thunderstorm warnings, too.
7. You may not have much time to seek shelter. You may also not have as much time if storms are moving fast. Individual supercell thunderstorms or lines of thunderstorms with widespread wind damage known as derechos can sometimes move with forward speeds of over 60 mph. Seek shelter immediately when receiving a severe thunderstorm or tornado warning. Don't waste precious seconds or minutes looking out the window. You may not have as much time as you think.
Wear a helmet and shoes when taking shelter.
Lightning can strike several miles away from a thunderstorm, even when it's not raining…
BE AWARE and STAY SAFE!