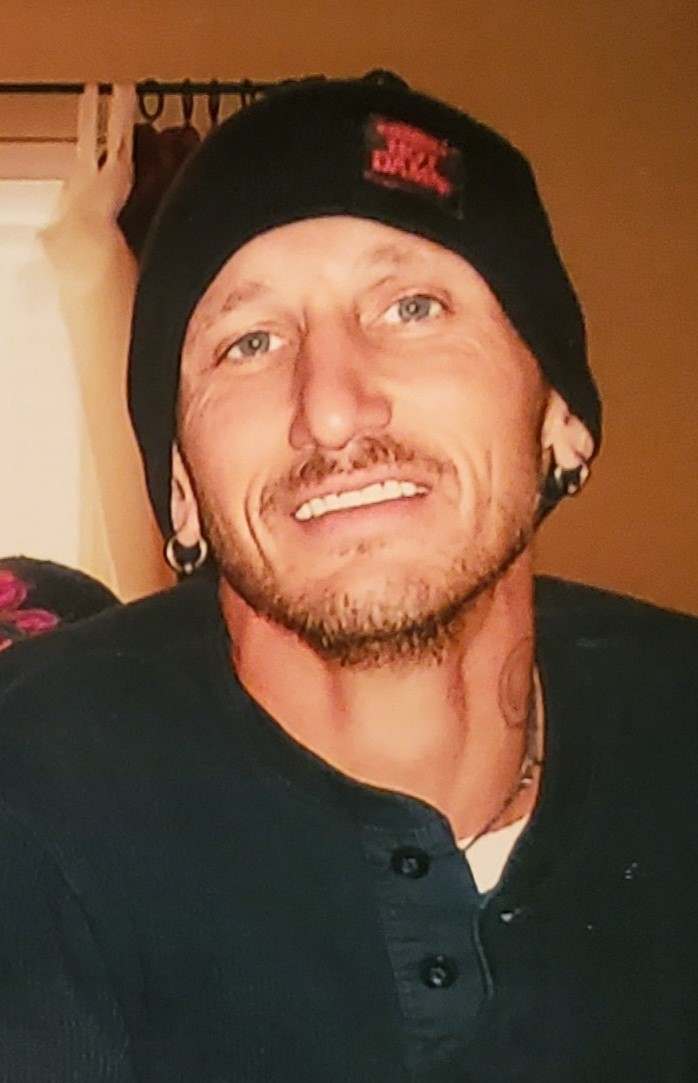 Kelly Thomas Salter entered this world October 26,1966 in Many, LA, and left his earthly body on August 17, 2022, in Bossier City, LA. Kelly was an exceptional character. If you met him once, you never forgot him. He truly left an impact on anyone who had the pleasure to know him. Kelly traveled and lived many adventures in his lifetime. He served in the United States Army from 1986-1991. Kelly often told exciting stories of his stint in Germany, and all the shenanigans they got into. He remembered his time in the service fondly, and never forgot his brothers. Kelly enjoyed all things outdoors. He often said he felt the most at peace in the woods hunting a trophy turkey. Kelly was a generous soul. If he came across a person in need, he'd be there offering a helping hand. Kelly was truly a one of a kind soul and will be sorely missed by many.
Kelly is preceded in death by his beloved mother Gail Todd. He leaves behind is devouted wife Sheri Salter, father Benny Salter and wife Corinne, honorary father Billy Todd, brother Chris Salter and wife Sheila, sister Stacey Acton and husband Brian, brother Boyd Todd and wife Carmen, son Brandon Salter and wife Jessica, son Jesse Salter and wife Katie, son Scott Coker and wife Jimra, daughter Brittini Black and husband Chase, and daughter Taylor Prestridge.
He also leaves behind his adored grandchildren; Dominic, Landon, Mia, Reagan, Jackson, Addison, McKenzie, Macy, Kailyn, Connolly, Henry, Louie, and many chosen grandchildren.
Visitation will be held Friday, August 26 from 5-7 p.m. at Rose-Neath funeral home in Minden, LA. A chapel service will be held Saturday, August 27 at 1 p.m. at Rose-Neath. Services will be officiated by Brother Stan Foster. Family will receive guests after the service at 225 Brown Rd. Elm Grove, LA.
Acting as honorary pallbearers will be Brandon Salter, Landon Salter, Jesse Salter, Dominic Fowler, Scott Coker, Charles Boynton, and Kevin Oller.
The family would like to extend a heartfelt thank you for all the love and support they have received during these trying times.
Rose-Neath Funeral Home
211 Murrell Street
Minden, Louisiana 71055
(318) 377-3412