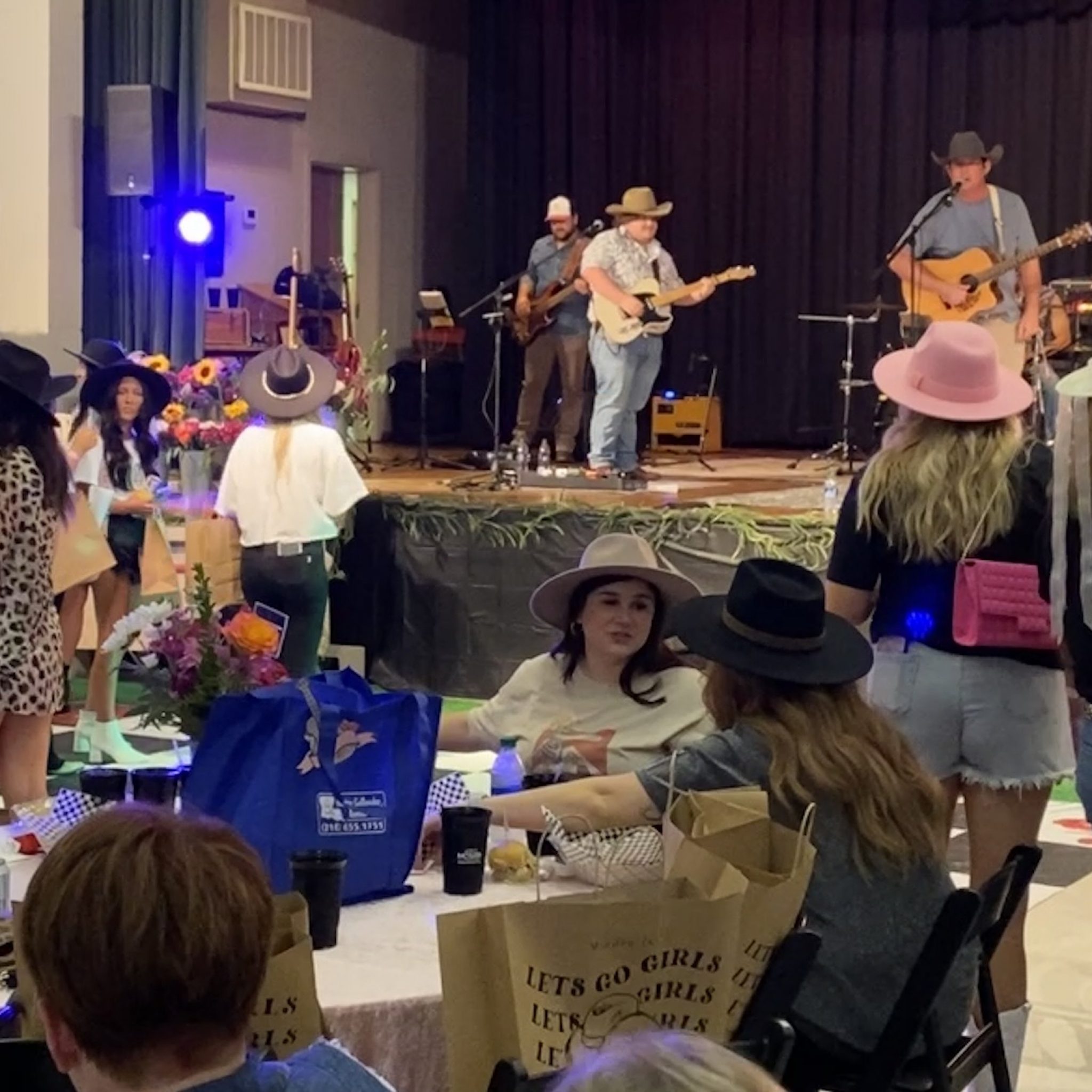 Let's Go Girls – Girls Night Out was a roaring success at the Civic Center on Saturday. Hundreds of ladies came out to eat, drink, dance, and shop during this fundraiser which was sponsored by the Junior Service League (JSL).
The theme of the event was Nashville, and almost everyone dressed up to celebrate the motif. Members of the JSL went all out decorating the Civic Center for this event, creating numerous fun props for photo opportunities, shopping niches, and food and beverage stands. Waiters in western attire circulated throughout the crowds while a live band entertained the dancers.
This night was definitely the result of a lot of hard work. Brittany Greer, president of JSL, said, "This is the event I have dreamed about for Minden JSL for so long now. We have been looking for something that would be fun and raise lots of money for our scholarship. There were some hiccups. And some ways we already know we can improve. But it was amazing and we have gotten so much good feedback already."
The JSL also sends out a big thank you to everyone involved, including the sponsors, vendors, and attendees. "We were humbled by the amazing turnout and the patience as we got through our very first GNO," said Greer.
Proceeds from Girls Night Out and the accompanying online raffle will go toward a scholarship for a senior in Webster Parish. They are still calculating how much they raised, and the scholarship award winner will be announced at a later date.