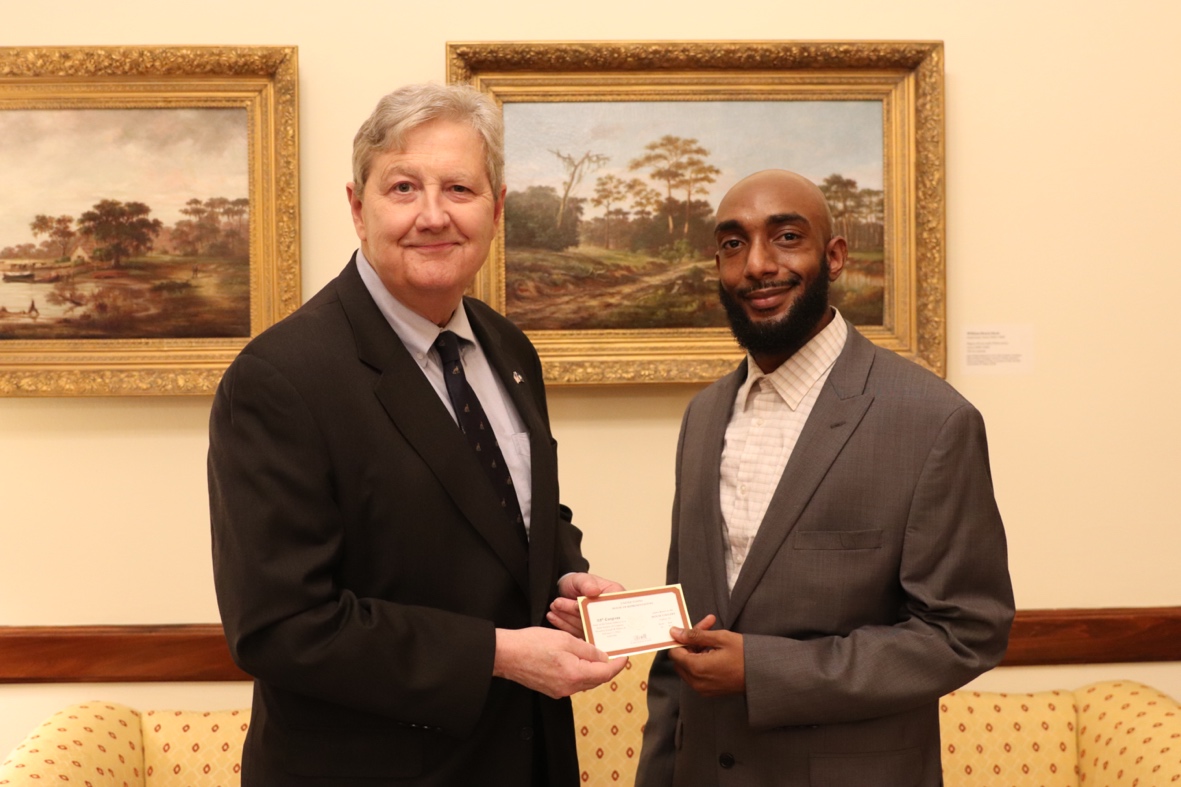 WASHINGTON — Sen. John Kennedy (R-La.) announced that Marquise McGill will accompany him to this year's State of the Union address. McGill is a Washington native who grew up in the southeast corner of the city. He works in the Senate as part of the AbilityOne Program. He and Kennedy both work in the Russell Senate Office Building."Marquise brings an incredible attitude and ability to the Senate. He and his colleagues make so much of what we do here possible. Marquise has already distinguished himself as an outstanding member of his team and hopes to one day run his own custodial business. It's my honor to attend the State of the Union address with someone who has invested in his community and who helps keep the Senate running smoothly," said Kennedy.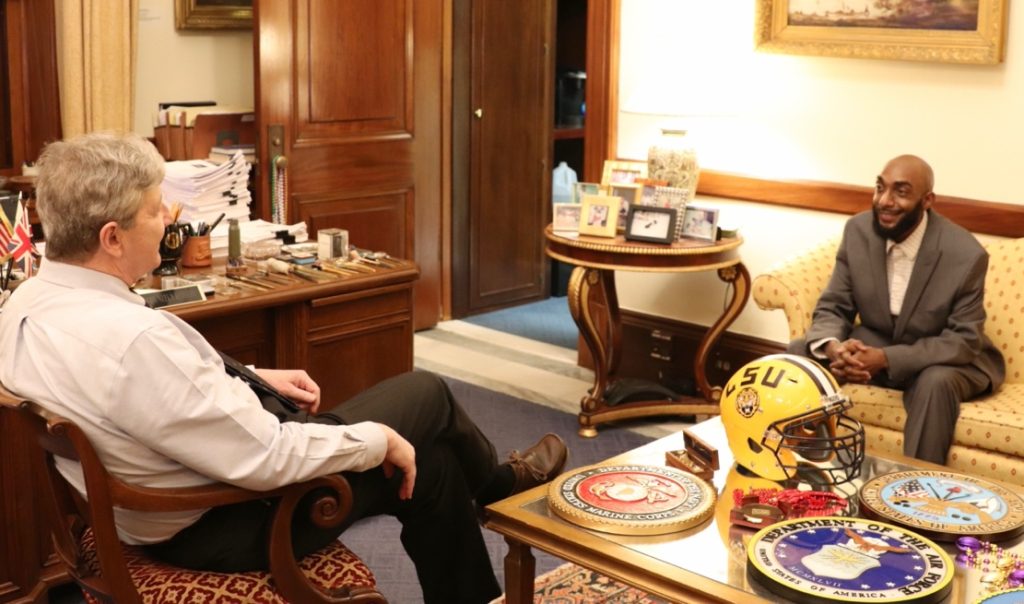 McGill has more than three years of experience working for Goodwill of Greater Washington. He began his role in the Senate in 2020, supporting senators and their staff as a custodian. A father of three, McGill says his children are his motivation for working hard and providing for his family.
The AbilityOne Program is an independent federal initiative that helps people with disabilities attain meaningful employment. The AbilityOne Program employs roughly 40,000 individuals—including more than 2,500 veterans—who are blind or otherwise disabled.
This year marks the fourth time Kennedy has invited a Senate custodian as his guest for the president's State of the Union address. This is also the first year that senators have been able to invite guests since the coronavirus pandemic began.