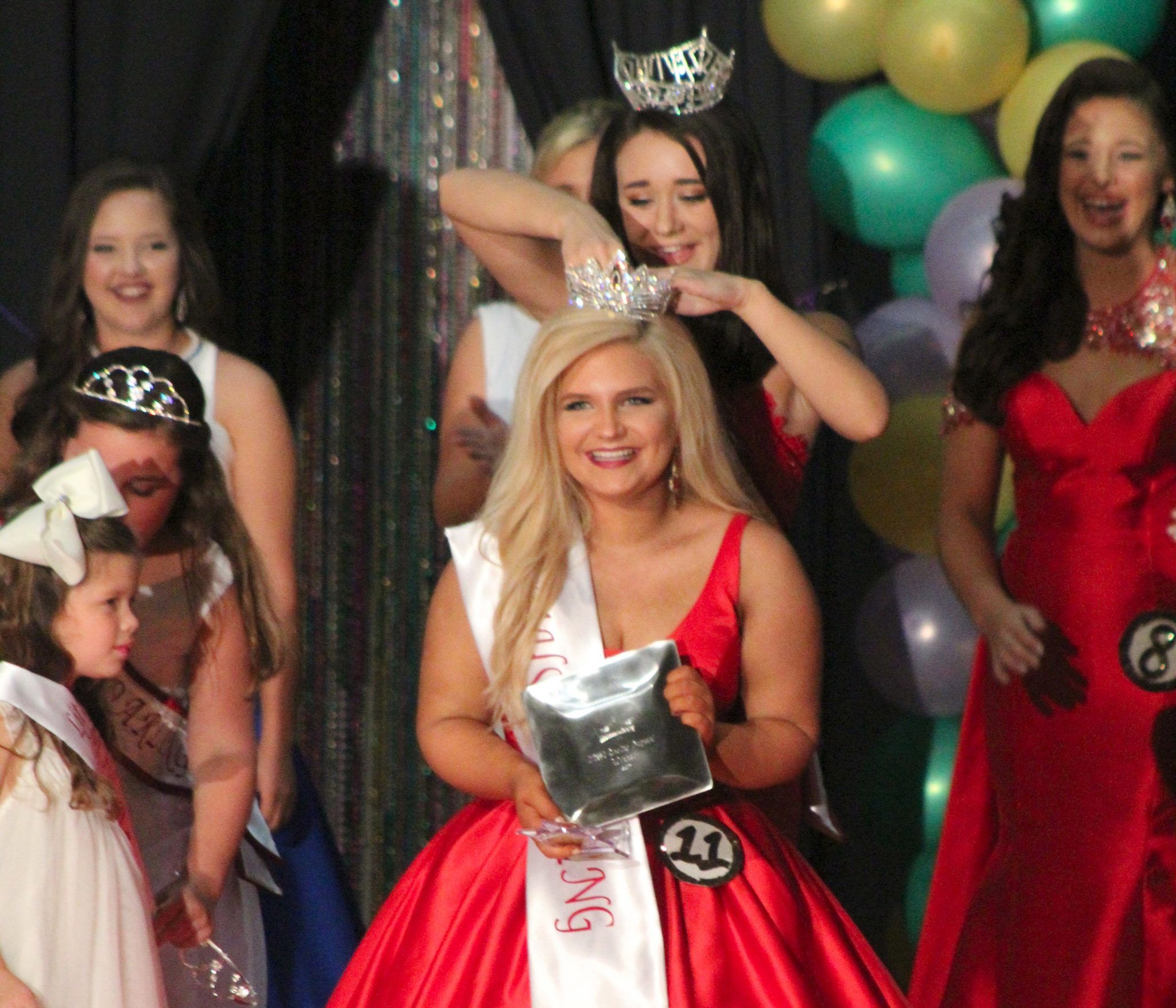 Last is most certainly not least.
Minden High junior Kenzie Ellington, contestant No. 11 out of 11 girls, was crowned MHS Darling 2017 by MHS Darling 2016 Mazie Lee Saturday evening inside the Minden High School Auditorium.
"It feels amazing," Ellington said moments after being crowned. "I get to represent the best school ever. I never thought I would be picked MHS Darling; I'm beyond shocked, honored and humbled. I hope to represent MHS with class and positivity."
Kenzie is the daughter of Kerry and Samantha Ellington and a member of the Louisiannes, Student Council, Ring Staff and Prom Committee. She also served her class as freshmen and sophomore homecoming maid. After high school, Ellington says she plans to attend Louisiana Tech University to pursue a degree in Broadcast Journalism and hopes to one day be a news reporter.
Rounding out the top five were: First Runner-Up, Madeline Bethea; Second Runner-Up, Madeline Frye; Third Runner-Up, Jacie Brent; and Fourth Runner-Up, Taylor Turner.
Charite Weston, contestant No. 4, took home the People's Choice award and Miss Congeniality. Madeline Frye also took home two awards for Evening Gown and Most Photogenic.