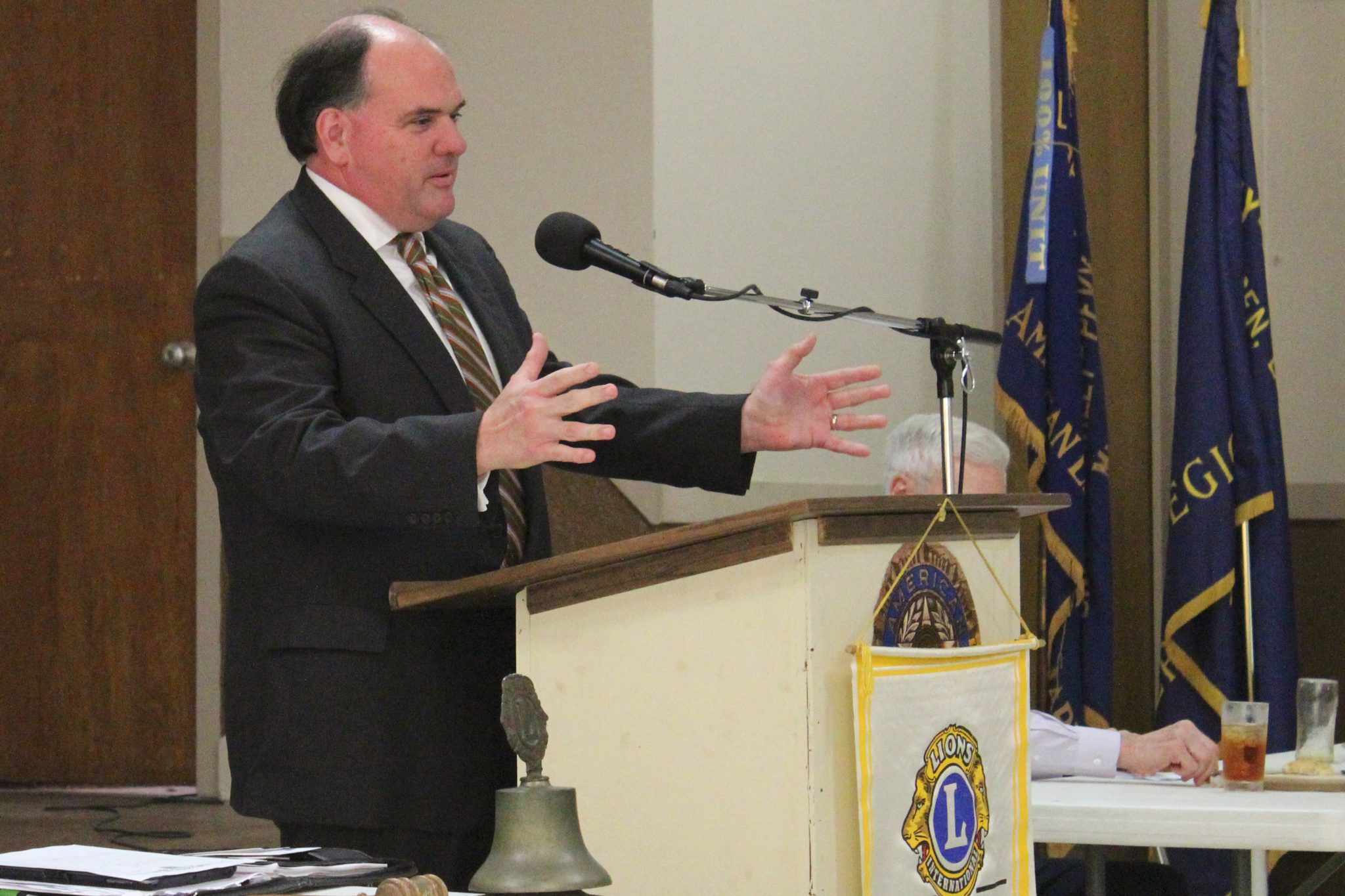 Could Amtrak be setting up shop in north Louisiana sooner rather than later?
The Minden Lions Club met Thursday at the American Legion Hall on Pine Street, welcoming Knox Ross Jr. as guest speaker.
Ross, who acts as president and CEO of the Coordinating and Development Corporation, a Commissioner and Secretary/Treasurer on the Southern Rail Commission and Mayor of Pelahatchie, Mississippi, shared how the CDC has been providing job services and working within their 10-parish reach to help grow north Louisiana.
"The CDC is your city and your parish's partner," Ross said. "We've gotten the drill that this has been a forgotten area. As an outsider coming in, the biggest advantage this area has is higher education. You have two universities in Louisiana Tech and Northwestern State that do a great job, plus you have great facilities in Shreveport. That gives you a huge opportunity, because when you have universities within an hour of where you are, it gives you an advantage. When new companies are coming in, it's not manufacturing so much, but what can you do right here?"
Ross mentioned two major projects the SRC is working on in Louisiana, the first being a multi-departure service between Baton Rouge and New Orleans.
The second project, and the one that could have a major impact her in north Louisiana, is an Amtrak rail from Ft. Worth, Texas to Meridian, Mississippi, with stops in Shreveport-Bossier City, Ruston and Monroe along the route.
"There is a train that comes from New York to New Orleans," Ross said. "It makes a stop in Meridian, Mississippi. You would split that train in Meridian and part of that sectional train would come across the 1-20 Corridor to Ft. Worth, Texas."
Ross said that research done into the potential of such a project has been favorable.
"Every study that Amtrak has done on that particular train, it pays for itself," Ross said. "There would be no subsidy, no nothing. That's how much demand is here."
Ross said it is, "too early to tell," when such a project could be completed, but he added that as of now, the political backing of the project makes him optimistic.
"We feel very confident that we can get this done," Ross said.
While a manned train stop in Minden is not likely, Ross said a flag stop – a station at which trains stop only if signaled to do so – is a possibility if the I-20 corridor project comes to fruition.