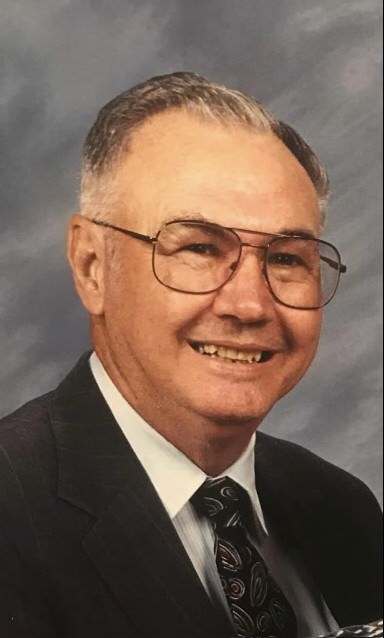 A celebration of life service will be held Monday, November 28, 2022, at 1:00 p.m. at Beech Springs Baptist Church in Minden, Louisiana with Bro. Randy Brown officiating. Interment will follow at Hurricane Grove Cemetery in Sikes, Louisiana. The family will receive friends Monday at Beech Springs Baptist Church from 10:00 a.m. until 12:00 noon.
Mr. Brister, age 88, passed away November 26, 2022, at Montclair Park Memory Care Facility in Shreveport, LA. He was a devoted husband and father, was a deacon and led the music at Beech Springs Baptist Church for many, many years and was retired from Arkla Gas in Minden, LA. L.D. was known for his desire to always help others in any way that he could, for his desire to catch a fish before you could, and for his complete love for his Lord and for his family.
Survivors include his daughter, Sherry Willoughby (Ron) of Carthage, TX, and son, Ken Brister (Cheryl) of Stonewall, LA; sisters, Nellie Childers of Livingston, LA and Cassie Lovett (Elmo) of Walker, LA, sisters-in-law, Laverne Adams of Winnfield, LA and Reitha Cannaday (Wayne) of Mount Ida, AR; 5 grandchildren; 14 great-grandchildren; 1 great great-grandchild, and many sweet nieces, nephews and a world of dear friends.
The family would like to express special thanks to all the sweet caregivers and nurses at Willis Knighton Pierremont Hospital, at Montclair Park Assisted Living, The Chateaus at Montclair Park Memory Care, and SouthernCare Hospice who gave him exceptional care and supported us in every way during his illness. We say thank you to our family members and countless friends who have shown kindness and love.
Rose-Neath Funeral Home
211 Murrell Street
Minden, Louisiana 71055
(318) 377-3412