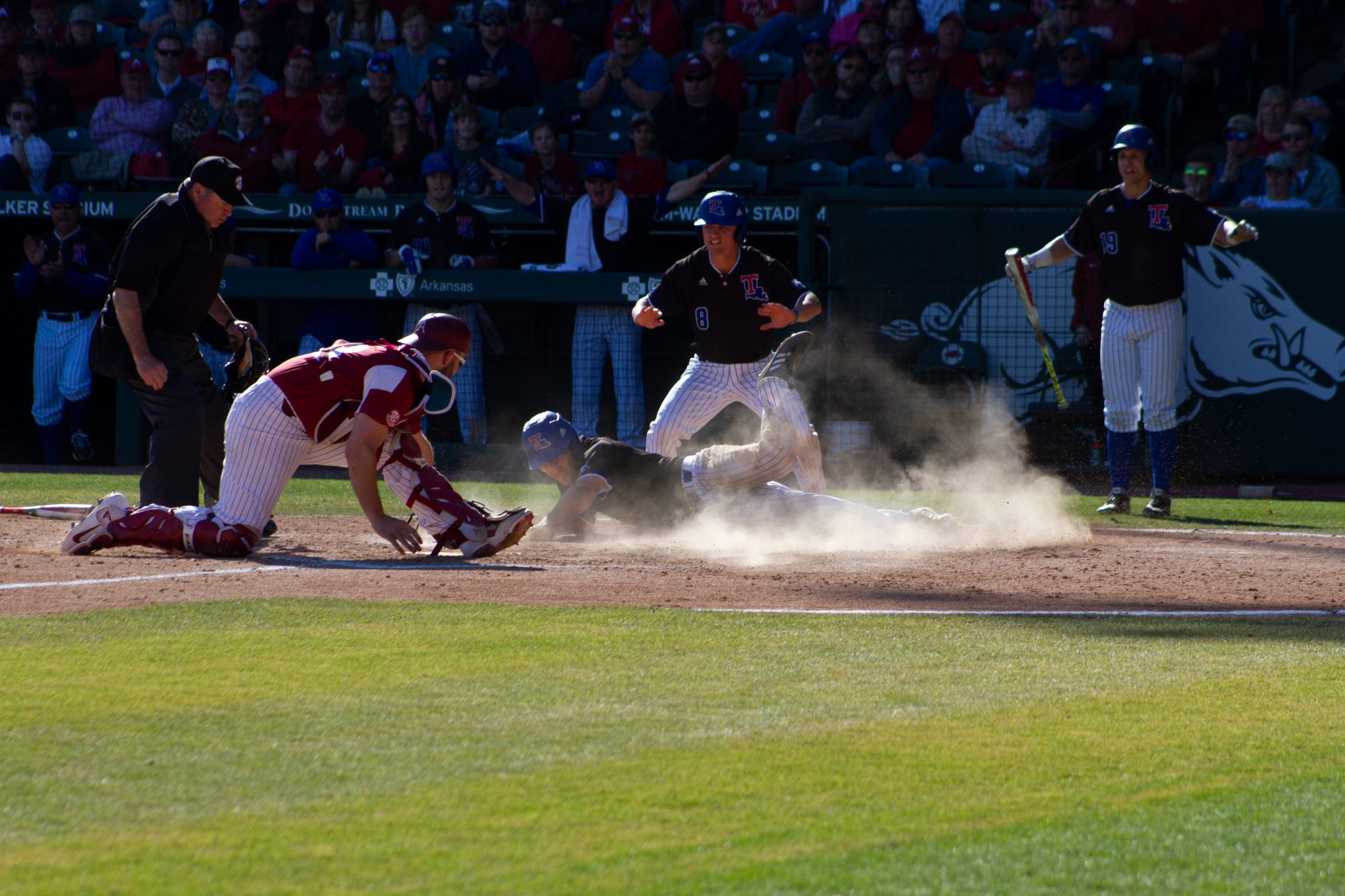 RUSTON, La. – The Louisiana Tech baseball team will look to carry over its momentum from last weekend's road series win to the Love Shack this weekend, as the team welcomes in the UAB Blazers for a three-game set from J.C. Love Field at Pat Patterson Park.
Game one is scheduled for 6 p.m. on Friday evening, while games two and three are set for 2 p.m. Saturday, and 1 p.m. Sunday, respectively. All three contests will be streamed live on CUSA.tv (subscription required) and will be broadcast on KNBB 97.7 FM with Dave Nitz on the call.
The Bulldogs (14-10, 2-4 C-USA) earned their first conference series win of the year last weekend, taking two of three on the road from Middle Tennessee. In midweek action, however, Tech found itself on the wrong end of a 9-4 defeat to the ULM Warhawks on Tuesday.
Meanwhile, UAB (12-14, 1-5 C-USA) enters the weekend winners of its last two games, but has won just three of its last 10. The Blazers earned their first conference win of the year last Sunday, avoiding a home sweep against Florida Atlantic with a 6-5 victory.
Tech and UAB are all even in the all-time series, with each squad winning 13 of the first 26 matchups, dating back to 1988. Over the last 10 meetings, the series has been just as close, with each team winning five of those contests. Last year, the Bulldogs went to Birmingham and took two of three from the hosts, capped off with a 9-4 Sunday win in 12 innings.
The Bulldogs will stick with their normal weekend rotation of Matt Miller (2-0, 4.50 ERA, 30.0 IP, 34 K, 13 BB), Logan Robbins (2-2, 7.96 ERA, 26.0 IP, 27 K, 12 BB) and Logan Bailey (2-3, 8.48 ERA, 28.2 IP, 31 K, 13 BB). The three starters will be carrying in some momentum from the weekend as all three pitched through five innings for the 'Dogs against Middle Tennessee.
Miller, the reigning LSWA Pitcher of the Week, led the way with his best start of the year, tossing eight innings while allowing just one run on four hits. The Tech captain struck out seven and walked none, while helping Tech pick up its first league win en route to its first league series triumph.
Meanwhile, UAB will send three righties to the bump in Graham Ashcraft (1-2, 3.54 ERA, 28.0 IP, 34 K, 18 BB), Tanner Rusk (1-1, 3.00 ERA, 30.0 IP, 25 K, 13 BB) and Tyler Gates (2-0, 4.18 ERA, 23.2 IP, 17 K, 7 BB).
Through its first 24 games, Tech ranks third in C-USA in batting average (.284), third in slugging (.437), second in runs scored (170), third in hits (244), second in RBI (155) and second in HBP (40).
Tech first baseman, Mason Mallard leads the team and ranks seventh in the league with a .370 batting average. Mallard has collected 12 multiple-hit games this season, second behind right fielder Mason Robinson's 13. Mallard has reached base in every game this season – the only Bulldog to achieve that feat this year.
The Blazers lead the league in stolen bases by a wide margin, having swiped 66 bags this season – 27 more than second place.