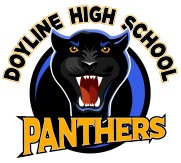 The Doyline Lady Panthers are looking to do something they've not done for nine years now – advance to the second round of the Louisiana High School Athletics Association Class B playoffs.
Doyline, the 18th seed, will play at 15th-seeded Castor at 6 p.m. Thursday.
The Lady Panthers enter postseason play at 21-10 while Castor stands at 16-11.
Doyline last played Castor in a postseason in 2008, winning 66-51 before falling in the second round to Lacassine.
The last time the Lady Panthers were victorious in postseason play came in 2013, when they defeated Grace Christian 46-32 before falling to Fairview in the second round.
Last year the Lady Panthers were the No. 22 seed and fell by the score of 73-52 in the first round at Glenmora.