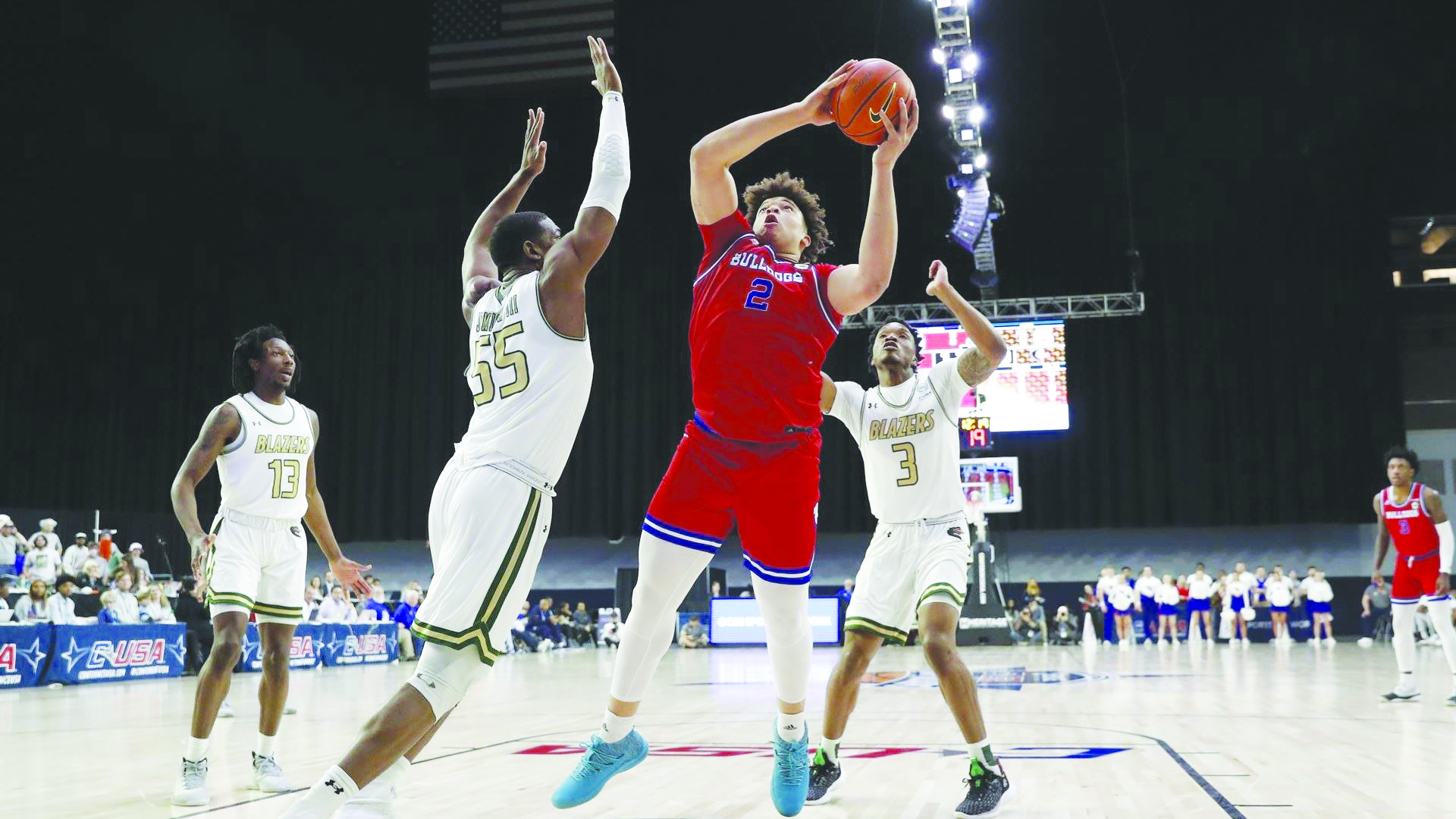 FRISCO, Texas — Louisiana Tech had the daunting task of trying to win four games in four days to claim a C-USA Tournament championship.
They got three, but were not able to get the fourth and final one as they fell 82-73 to Alabama-Birmingham on Saturday night inside the Ford Center at The Star.
Foul trouble, offensive rebounding and missed jump shots in the first half plagued LA Tech (24-10). Four Bulldogs had two fouls in the stanza, including star forward Kenneth Lofton, Jr. who was whistled for his second a little over eight minutes into the game.
They were still hanging around though, down 29-24 with 5:28 to go, but that is when UAB (27-7) went on a 14-0 run over the next three minutes to grab a 19-point advantage. Cobe Williams snapped that run, helping ignite a 9-0 run to get the 'Dogs within 10 at 43-33 going into the locker room.
It was an off-shooting night for the Bulldogs who could not get it going from three in the second half either. They shot only 4-of-28 from beyond the 3-point arc. The vast majority of their scoring came in the paint where they scored 42 points. And they attempted 17 free throws, making 11.
Lofton scored a team-high 23 points to go along with a game-high nine rebounds. Williams provided 19 points and Amorie Archibald, playing in his 156th career game as a Bulldog, added 12.
• FRISCO, Texas — Louisiana Tech put everything they had on the line Saturday evening in the Conference USA Championship game against Charlotte but fell just short of their first tournament title since 2010 (68-63) inside the Ford Center at The Star in Frisco, Texas. 
Tech was once again led by Keiunna Walker and Anna Larr Roberson who were both named to the all-tournament team. Walker finished with 23 points, four rebounds, and three assists with another good night from the line going 9-12. Roberson completed her ninth double-double of the year with 17 points and 11 rebounds.