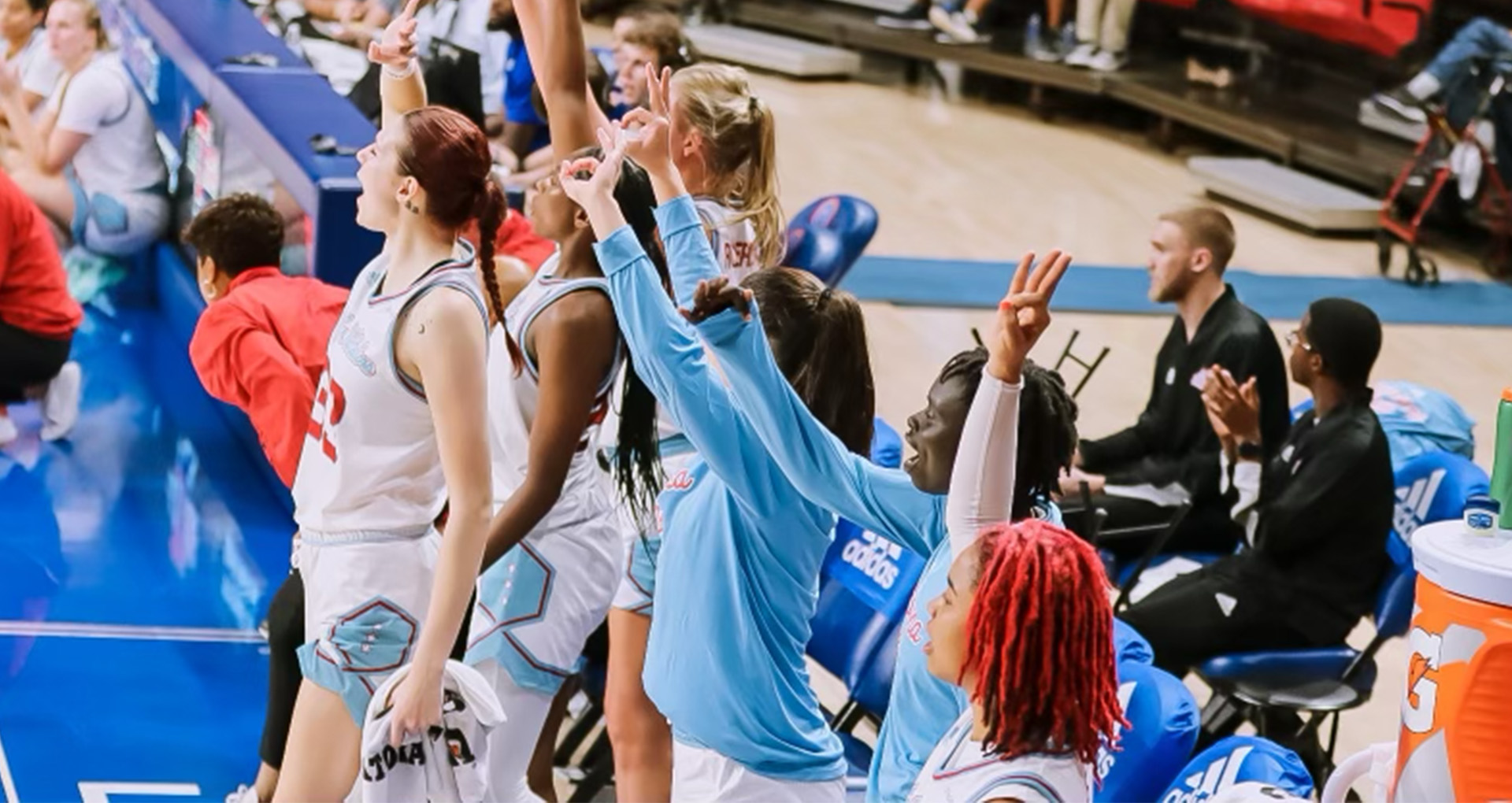 The Lady Techsters are now 6-1 in season openers under head coach Brook Stoher. (Photo by Kelsey Chanler. (Photo by Kelsey Chanler courtsey of LA Tech Athletics Communications)
Press-Herald Sports Services
RUSTON – The Louisiana Tech women's basketball team used a big second half in the 2022-23 season opener defeating Central Baptist 86-30 inside the Thomas Assembly Center to move to 1-0. 
Both teams struggled to score in the early going, combining 5-18 from the field, but Amaya Brannon got the Techsters on the board with a pull up jumper and Silvia Nativi hit the first three of the season to give LA Tech an 11-4 edge after one.
In the second quarter, Tech was able to turn defense into offense to find a rhythm using a 21-2 run over a six-minute period to take a 33-12 lead into halftime.
Kate Thompson got the team going with five quick points along with back-to-back jumpers from Brannon. Brannon finished the night with 10 points and seven rebounds.
The Techsters pushed the lead to 45-18 with a 10-2 from 7:12-4:48 in the third thanks to 11 bench points, including five from sophomore Mackenzie Wurm. LA Tech finished the quarter 25-12 to take a 58-24 lead into the fourth.
In the final ten minutes, Tech used the full depth of its bench, with freshmen Ayen Angoi and Anja Bukvic getting the first minutes of their careers. Angoi, Bukvic and Autumn Smith combined for a 13-4 run to end the game capping off a 53-point second half.
Keiunna Walker had a team-high 17 points on 7-15 shooting, and was joined in double figures by Anna Larr Roberson (11 points, six rebounds), Silvia Nativi (10 points, six rebounds, seven assists), and Robyn Lee with 11 points off the bench.
Defensively, Tech held the Mustangs to just 9-50 shooting (.180) and 1-19 from 3-point range (.053). After the slow start, Tech finished the night 34-67 (.507), although just 3-16 from deep. Last year's No. 1 free-throw shooting team in C-USA hit 15-20 (.750) from the line.