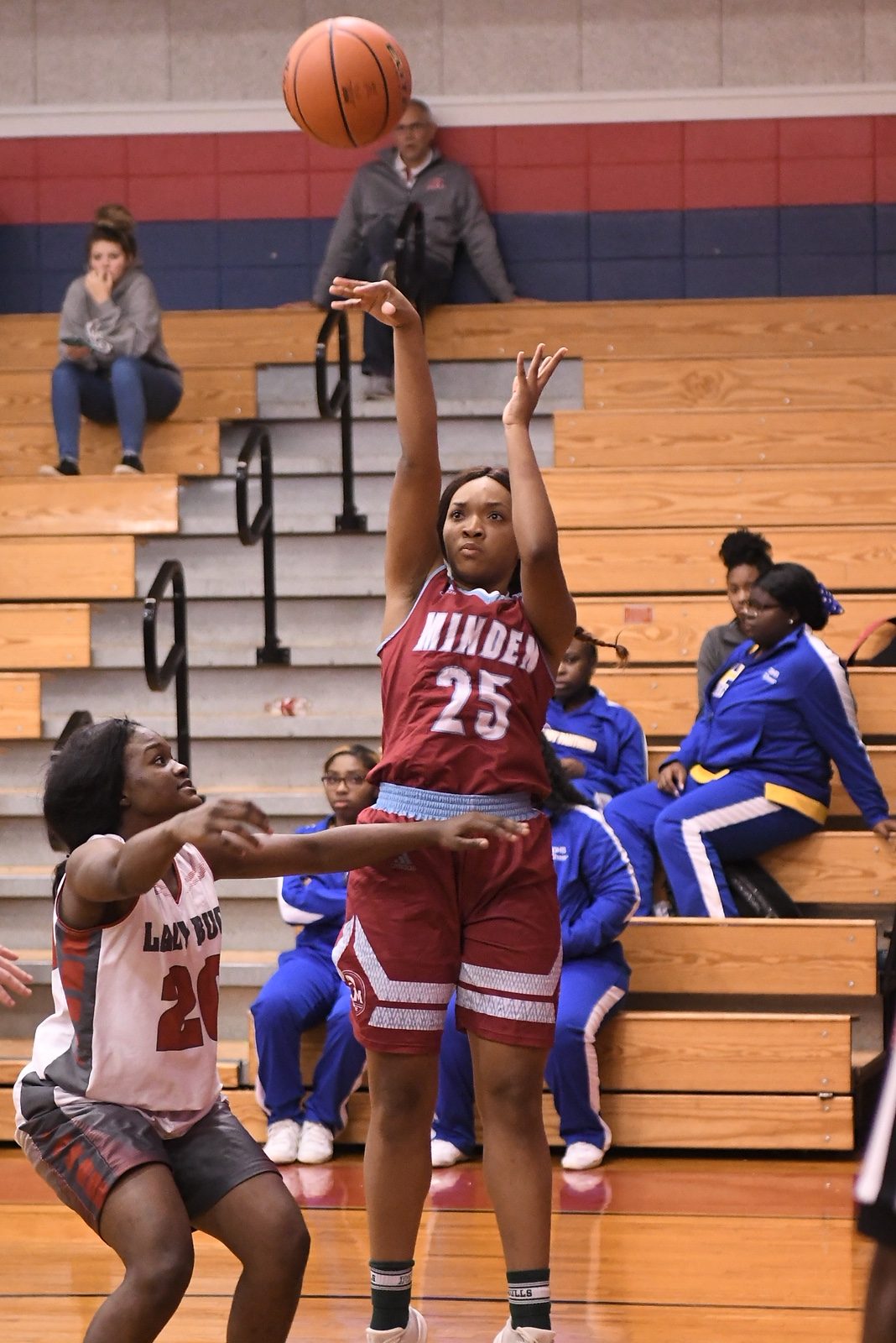 Minden's girls basketball team improved to 6-1 after grabbing a 57-12 win at Lakeside on Monday night in Sibley.
After Lakeside took a 5-4 lead, Minden head coach Jacob Brown called for a mass substitution to try to ignite a fire under his team.
"We started off sluggish, not really in sync early on," Brown said. "As the game progressed, we got into a better rhythm."
The Lady Tiders responded with a 17-0 run to end the first quarter.
At that point, Minden began to get other players into the game who may not have seen as much action this season.
"It was good to get our other girls in there," Brown said. "We got a chance to see what they can do and give them some experience."
Bre Rodgers made her return to the team after sitting out the beginning of the season with an injury. Rodgers scored two points in her return, though her impact won't always be felt in the stat sheet. Rodgers provides a steadying influence at guard that should help quell turnover problems that have annoyed the Lady Tiders thus far this season.
Minden was led in scoring by Janiya Reed's 11 points. Derrica Gilbert added nine points of her own, while Destini Powell scored seven for the Lady Tiders.
Minden immediately turns their focus to the Ouachita Tournament, where they will face a slew of formidable opponents this weekend.
"It's going to be a good challenge for us," Brown said. "It's a big weekend for us at this tournament. We have a good chance to see where we are at and how we can improve."
Minden begins the tournament on Thursday at 4 p.m. against Rayville.
"Rayville was a quarterfinalist in last year's 3A state tournament," Brown said. "It's a challenge to begin the tournament for us."
Friday, the Lady Tiders face off against tournament hosts, Ouachita, who made it to the quarterfinals of last year's 5A state tournament.
Saturday, Minden will play last season's 4A state runners-up Neville.
"Like I said, it's definitely a challenge," Brown said. "We've talked about it with the girls, and they are excited about it. It's good to have big games like this early in the season."