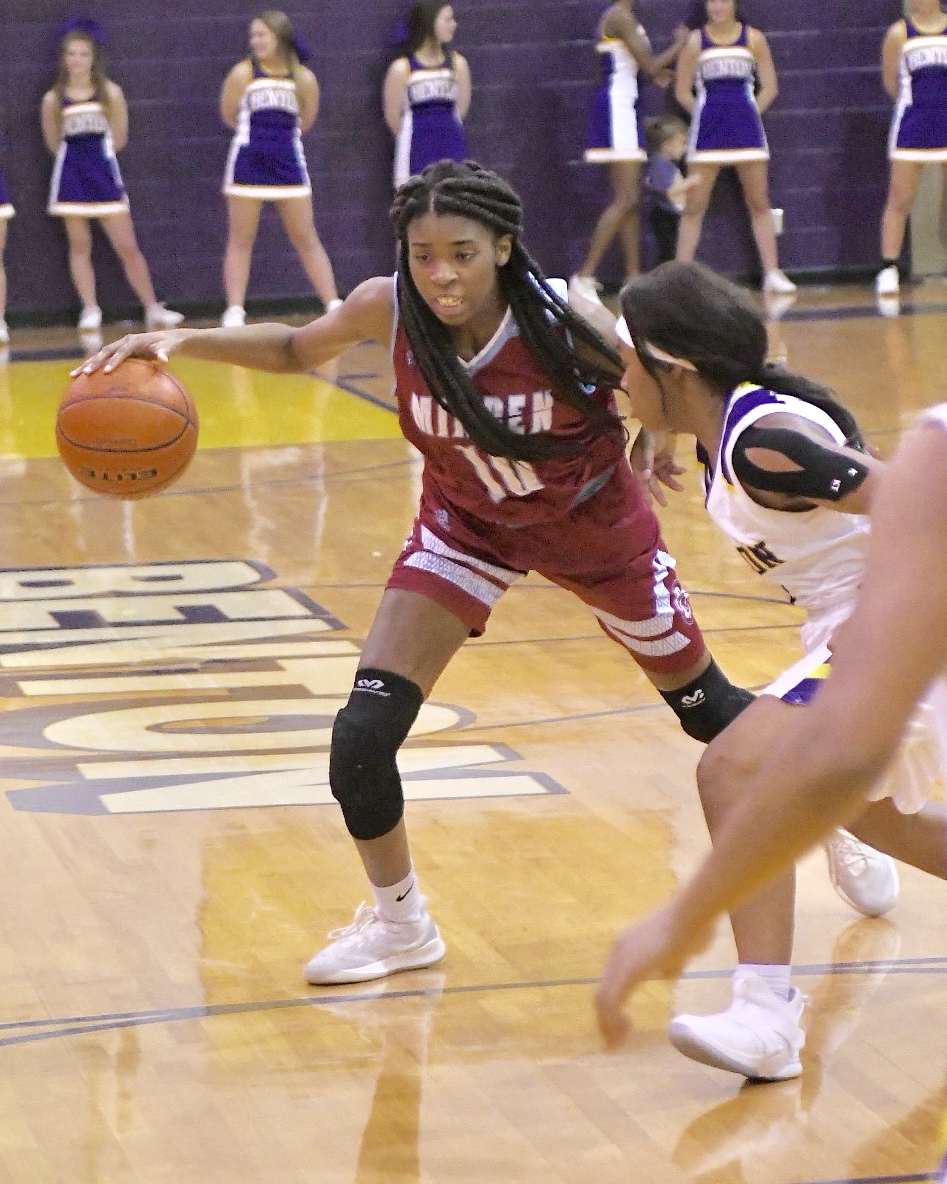 The battle of the top two teams in Louisiana lived up to the hype.
Benton ultimately held on for a 52-45 win in front of a packed house in Benton on Friday night as the top two 4A teams in Louisiana battled it out in a game for the ages.
"It was a great environment, we just came up a little short," Minden head coach Jacob Brown said. "We missed a lot of opportunities and did some things we don't normally do."
It was standing room only even before the opening tip. It was a truly special atmosphere for a high school basketball game.
The Lady Tiders came out aggressive and got easy looks at the basket to start the game. Benton moved into a zone defense, and that seemed to stymie the Minden attack. Even when the Tiders got to the rim after that, they missed a number of opportunities close to the basket.
"I counted ten missed layups for us on the night," Brown said. "Whether they were contested or not, we have to just make half of those and we'd be in good shape."
Benton led 38-29 heading into the fourth quarter. The Benton crowd was rocking, and it looked like the game might get out of hand with Minden's leading scorer (Gilbert) on the bench with three fouls.
But the Tiders kept pushing.
"We kept competing," Brown said. "We were down 11 twice, but our girls kept battling and kept fighting and clawing our way back into it."
With the Tiders down 48-45 with 18 seconds left in the game, Benton was at the free-throw line. Qua Chambers missed her second free throw, but Emily Ward grabbed the offensive rebound, got fouled, and put the Lady Tigers back at the free throw line.
Benton made their free throws and sealed the win.
Bre Rodgers led the Lady Tiders with 18 points, and Destini Powell had 14, including four massive three-pointers. Gilbert finished with eight.
Rodgers was on fire all night and kept Minden in the game when Gilbert went to the bench with foul trouble.
Powell hit clutch shot after clutch shot, including a bomb from three that cut Benton's lead to two points in the fourth quarter.
"The district title hasn't been decided yet," Brown said. "When this team has been beaten, we always respond. We will come back and compete."
Ward led Benton (23-2, 6-0) with 27 points.
Minden drops to 21-3 this season and 5-1 in district. Benton moves into the top spot in District 1-4A.
The Lady Tiders play next on Jan. 15 at Huntington.