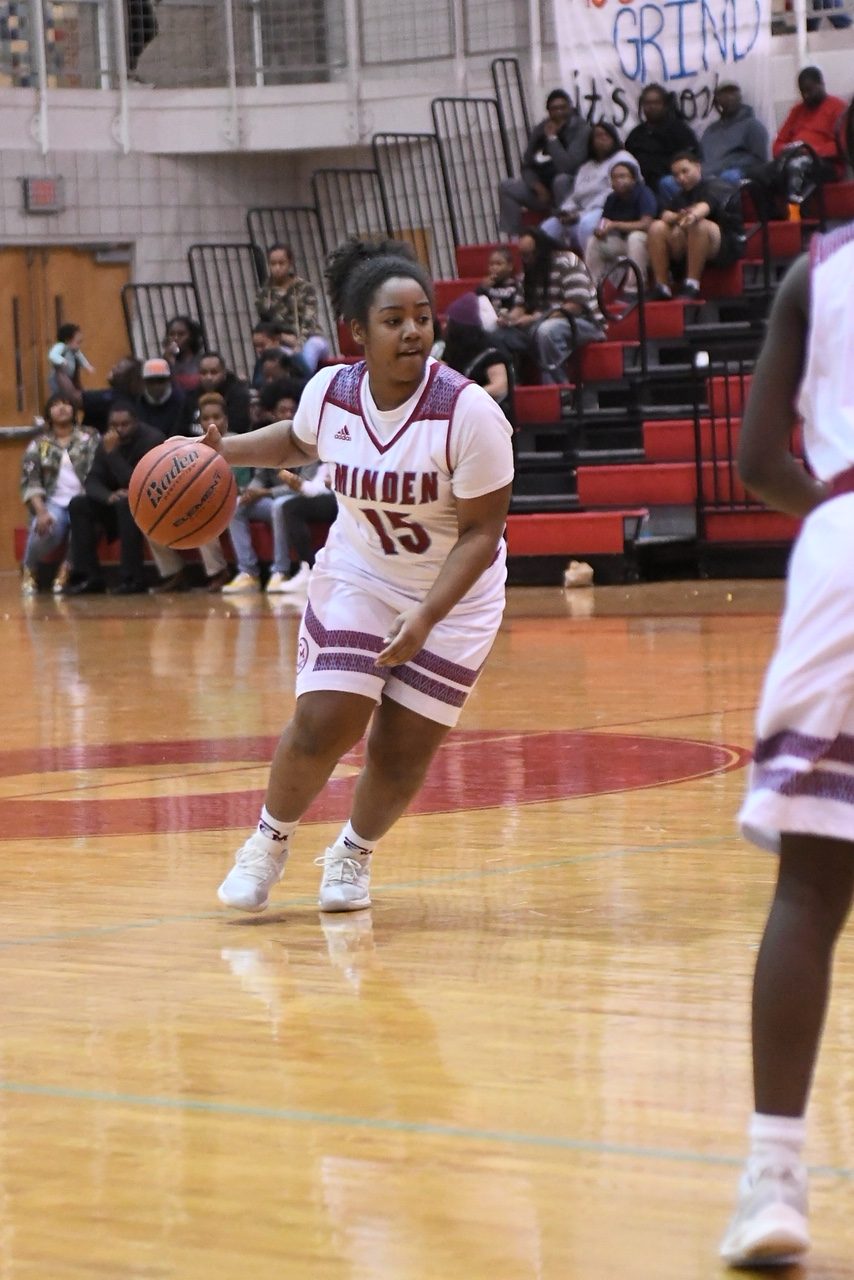 It started sloppy, but the Lady Tiders ultimately proved their class in a 65-22 win over North Webster in the first round of the Holiday Classic Wednesday night in Minden.
"We have some big games coming up that will be key to our season," Minden head coach Jacob Brown said. "Tonight in the first half we missed some chances and were a bit sloppy at times."
Minden led 11-7 after the first quarter.
It was 15-10 with North Webster hanging around before the Lady Tiders turned up their collective engine.
Minden ended the half on a 16-4 run to put them up 31-14 at halftime, but Brown still wasn't satisfied.
"We knew at the half that we needed to pick it up," Brown said. "In the second half our effort was there and we moved the ball much better."
Minden outscored the Lady Knights 21-4 in the third quarter and then finished off the game with a 13-4 run.
"In the second half, our defense created offense for us, which is what you like to see," Brown said.
Derrica Gilbert led Minden (13-1, 1-0) with 13 points.
"Derrica had another quality game," Brown said. "She missed a few shots in the paint that she's made all season, but still found a way to hit shots and get us points."
Bre Rodgers had a season-high 12 points as she works her way back into form after an injury that kept her out early in the season.
"Bre had a good game and is getting back into the flow of things," Brown said. "She's getting her legs back under her."
Janiya Reed added 11 points.
"Janiya's motor is always running, she's been a great addition for us and really helps us on both ends of the floor," Brown said.
The Tide will play the winner of today's game between Red River and Homer on Friday night at 6:40 p.m. in The Palace.
Holiday Classic scores:
Red River 58 –
Ruston 46,
Camden 44 –
GibslandColeman 33,
Mansfield 55 –
Northwood 33,
Homer 57 –
Lakeside 38,
North Caddo 73 –
Lakeview 17