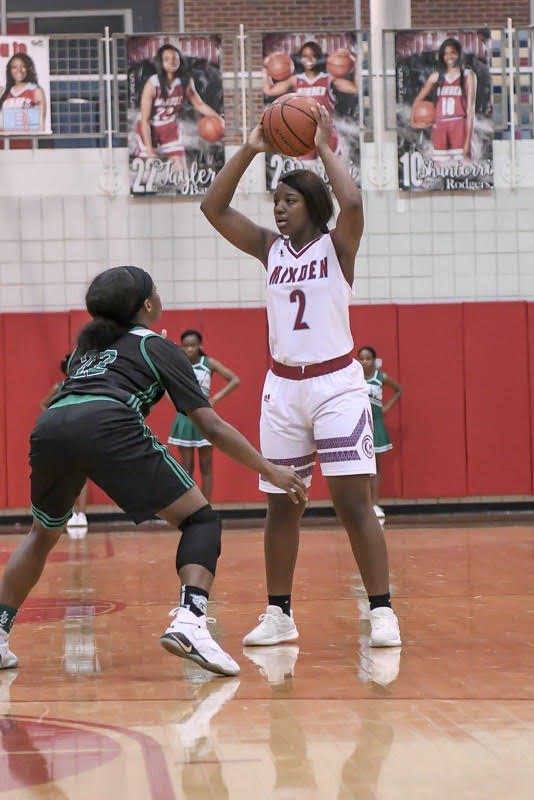 Bossier used a 19-7 run in the first quarter to jump out on Minden en route to a 56-32 win. The Tide fall to 11-12 and 3-5 in District 1-4A. Bossier remains #1 in Class 4A and improves to 22–3 and 8-0 in district.
In the girls game, the Lady Tiders won 49-34 to improve to 25-3 and 9-1 in District 1-4A. The win marks number 100 for this group of Minden seniors.
Destini Powell led the Tide with 12 points. Tayler Banks and Janiya Reed each had ten.
With the game tied at ten after one quarter, the Lady Tiders won the next three quarters to slowly build a lead and put the game to bed.
Minden's boys and girls head to Woodlawn on Tuesday for the next round of district games. Woodlawn's boys team is #4 in Class 4A.