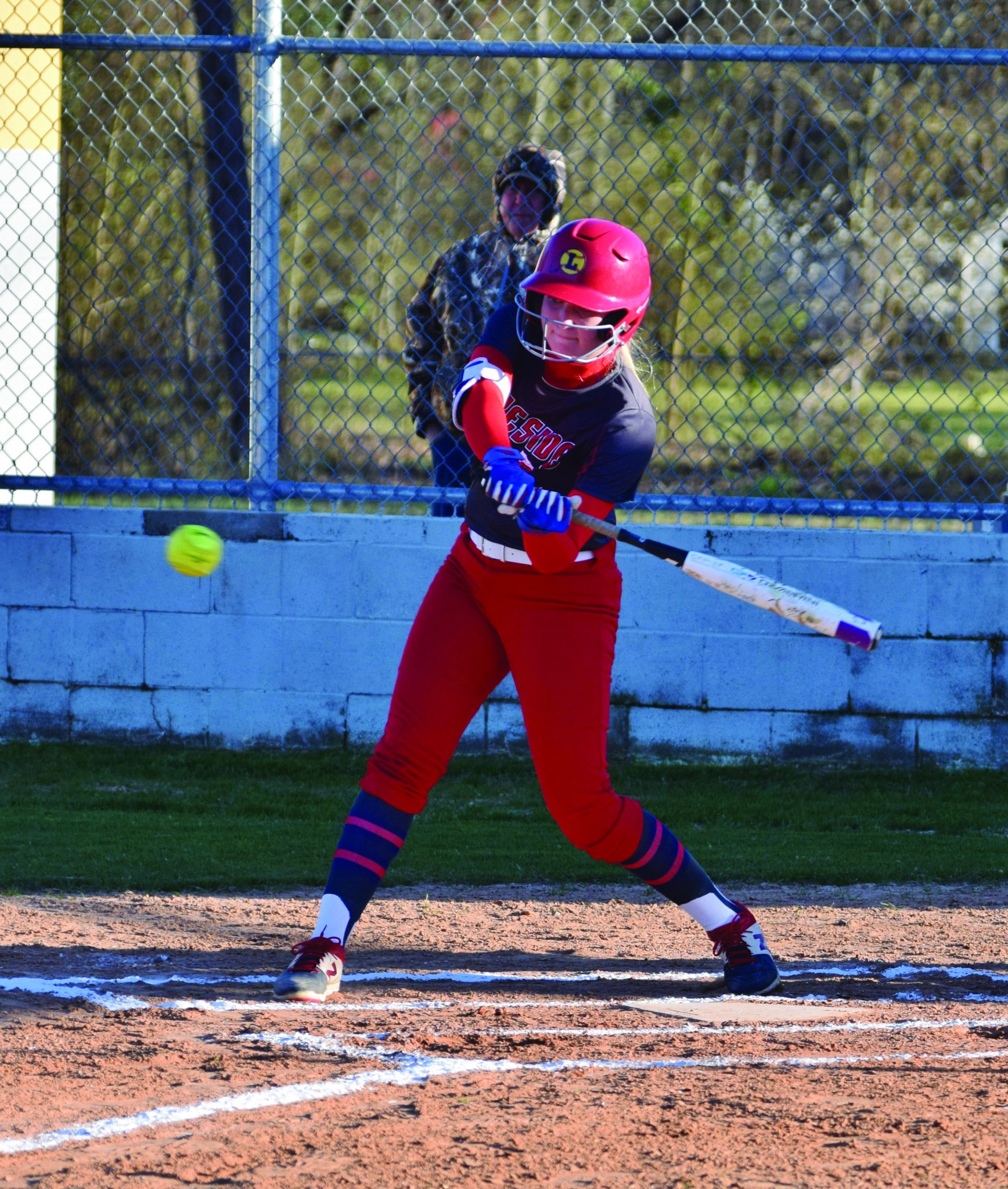 Lakeside fell to North Caddo 6-5 on Tuesday, and it came down to the final play of the game. The game was tied at five with North Caddo batting in the bottom of the seventh when Whit Craig singled on a 0-2 count, scoring one run.
In the first inning, Lakeside got their offense started when they scored one run on a stolen base.
After Lakeside scored one run in the top of the fourth, North Caddo answered with one of their own. Lakeside scored on an error. North Caddo then answered when Deanna Stewart singled on the first pitch of the at bat, scoring one run.
In the bottom of the sixth inning, North Caddo tied things up at five when Craig homered on a 1-0 count, scoring three runs.
Tori Meadows led things off in the pitcher's circle for North Caddo. She allowed six hits and five runs over seven innings, striking out two.
Laney Taylor was the starter for Lakeside. She lasted six and two-thirds innings, allowing nine hits and six runs while striking out four.
Lakeside racked up six hits on the day. Taylor and Sydney Robinson all managed multiple hits for the Lady Warriors. Robinson and Taylor each had two hits to lead Lakeside.
North Caddo totaled nine hits in the game. Craig, Mady Rice, and Stewart all managed multiple hits for North Caddo. Craig led North Caddo with three hits in four at bats.
The Lady Warriors are now 6-5 and play on Thursday at 5 p.m. against Calvary in Sibley.