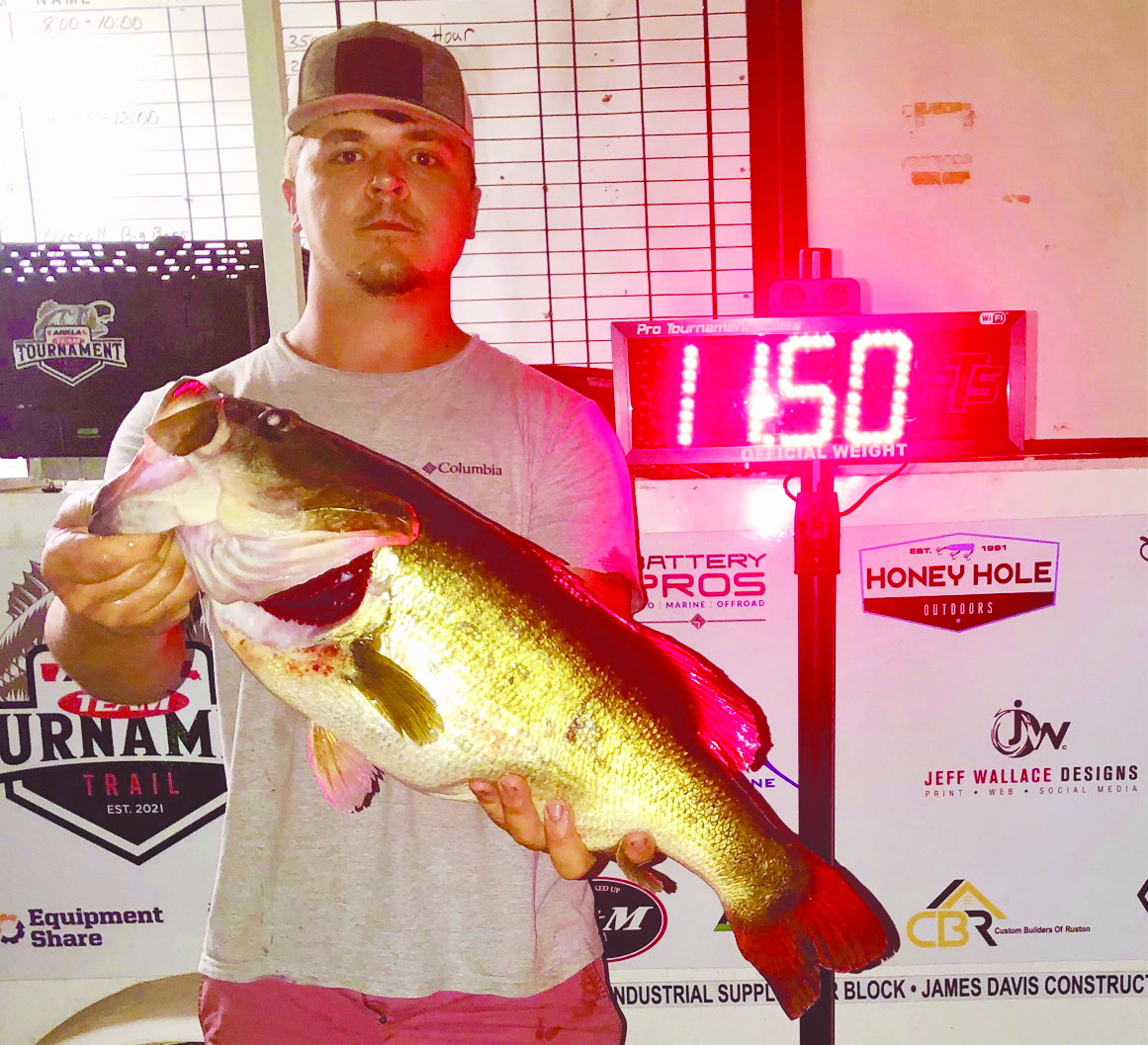 Back in 1966, my job took me to the Claiborne Parish seat of Homer. I enjoyed getting to know the folks there and as a fisherman, something else made me smack my lips in anticipation of the new lake that was being built.
My timing was spot on as construction of Lake Claiborne kicked off the same year I moved to Homer and I was able to watch the lake expand as it slowly swallowed up some 6,500 acres of real estate that would eventually form the lake with water finally coursing over the spillway on May 17, 1968.
Bass fishing captivated my interest and after purchasing a lot and constructing a boat house on the Beaver Creek branch of the lake, I was plying the lake's waters mornings before work and afternoons after work. A row of green willows marked the margin of Beaver Creek and fishing a Tiny Torpedo around the willows was a blast the likes of which I have encountered a few times since.
The bass I caught were spunky fighters but if I landed one weighing as much as three pounds, it was unusual; most of the fish were in the one to two pound range.
Down through the years, as the lake aged, there were occasional reports of big bass, those in the seven to eight pound range but rarely did anybody tie into one approaching double digits. Today more than half a century later, Lake Claiborne is turning heads regarding something for which it has never been known.
Sure, you could catch lots of bass but lunkers have been few and far between. That all is in the process of changing as more and more anglers are getting their strings stretched by genuine trophy bass.
A good example of the quality of bass Lake Claiborne is producing today took place recently when a Majestic Bass Tournament was held on the lake, an event that featured fishing from dark one day to noon the next. The weights of the winning bass were outstanding.
Fish were weighed in every two hours during the course of the tourney and the weight of winning fish was eye-popping. The top eight winning fish averaged 7.73 pounds each with the overall winner caught by Stockton Roberson weighing 11.50, second largest caught by Tyler Lewis weighed in at 10.38 while third place fish landed by Craig Kolb tipped the scales at 9.38 pounds.
We visited with tournament director Dale Taylor to get his thoughts on the impressive showing and what it really means as regards Claiborne's future as a trophy bass lake.
"There are three basic reasons I believe are responsible for Claiborne producing such quality bass," Taylor said. "First, for the past five years, the lake commission has purchased and released Tiger bass, those superior bass that can add two pounds a year, fish that are grown separate from regular bass in the nursery. Also," Taylor added, "the lake has lots of good aquatic vegetation in the form of hydrilla and coon tail plus there is a heavy population of shad bass feed on.
"Claiborne is a deep lake so its not like a shallow lake where fish can be more easily targeted. One thing of interest in the tournament is that all the larger fish were caught at night. The three largest were caught between 3 and 6 a.m. and after daylight, the weights fell off some.
Each fish was swabbed for DNA samples to see if they were Tiger bass with results not available just yet. While the Tiger bass should be weighing 8 to 9 pounds, Taylor is of the opinion that several of those in that weight range were likely Tigers.
It's very exciting to watch a lake, one I was there to witness its birth more than half a century ago, develop into a top-notch trophy lake.