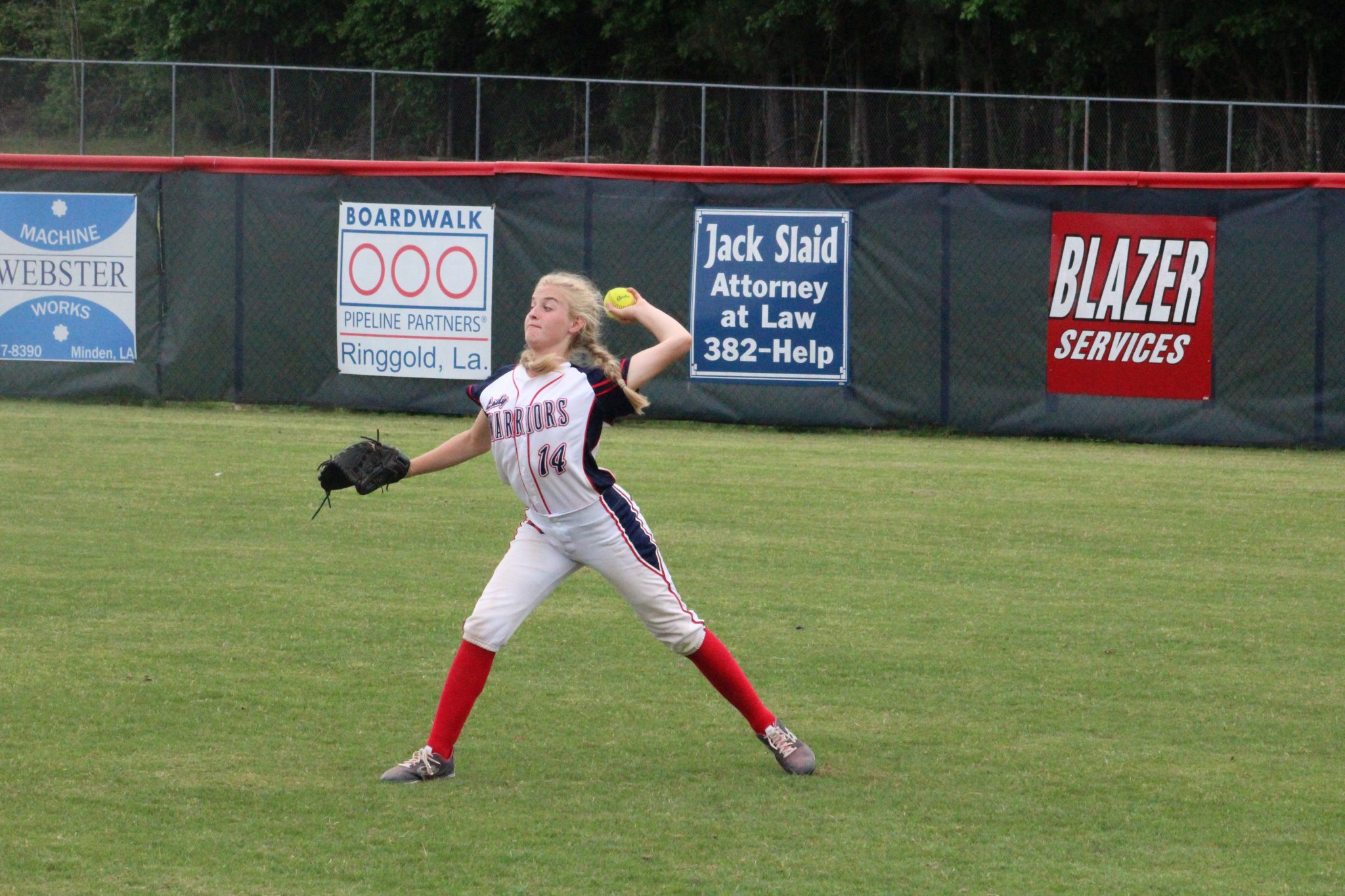 SIBLEY – Lakeside head softball coach Gary Cooper could be seen imploring his team to stay focused and finish.
So goes the job when you're as young as the Lady Warriors.
Lakeside surged to a 5-1 lead after the first inning Tuesday at home in the first round of the playoffs against Vinton and never looked back, controlling the contest from beginning to end for a 6-3 victory.
It was unfamiliar territory for several Lady Warriors making their first playoff start, such as the Warriors bulldog in the circle, eight-grader Lainey Taylor, who struck out five batters and held Vinton