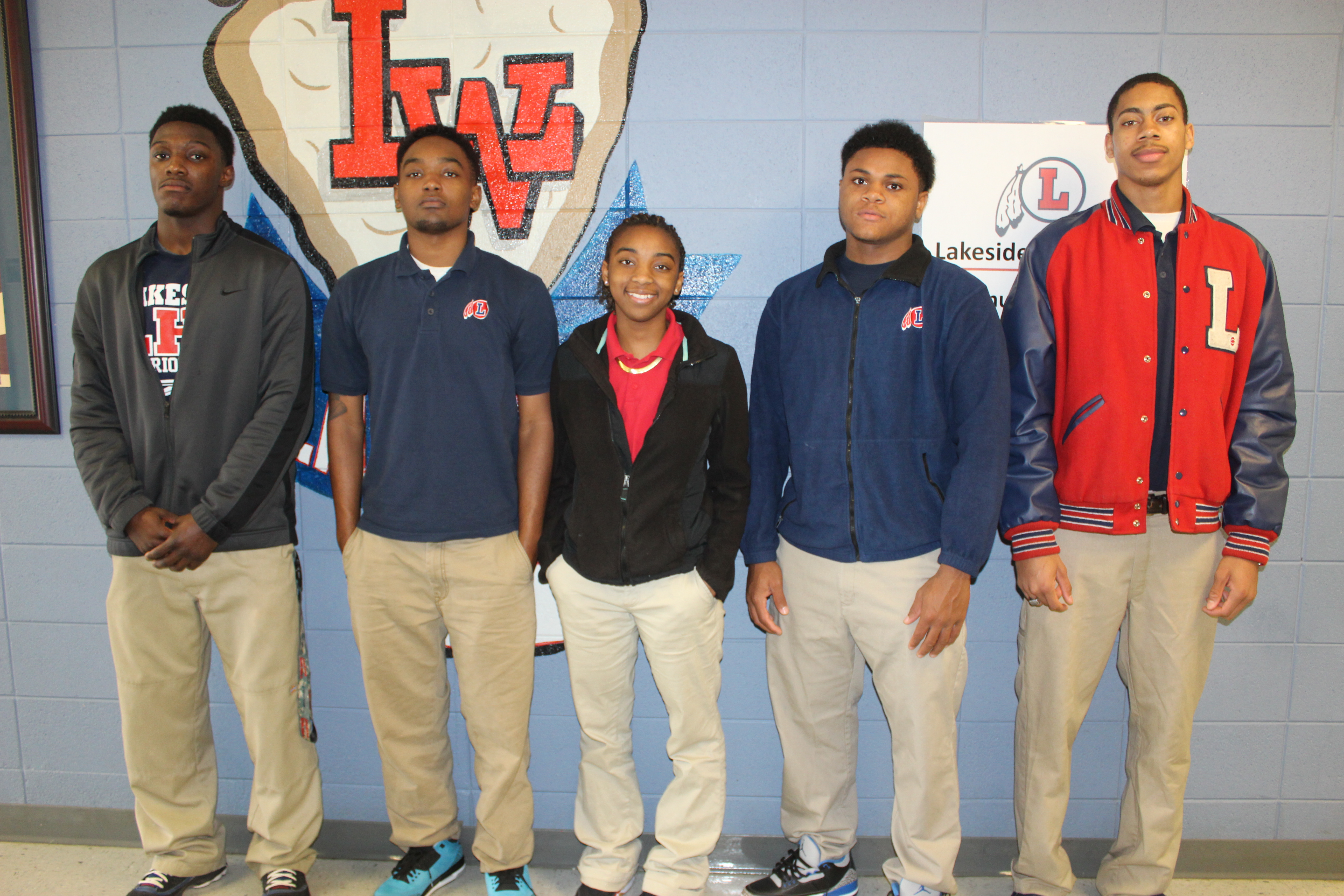 The Lakeside Warriors didn't have all the success they were hoping for in what was still a solid 2014-15 basketball season.
Much of that can be attributed to the fact that Lakeside's district was home to two of the top four teams in the entire state of Louisiana, North Caddo and Lakeview.
Still, the Warriors were able to place four boys' players on the all-district team.
The Lady Warrios placed one player on the all-district list, freshmen Destine Joiner.
Joiner, an honorable mention selection, was a steady force for the Lady Warriors. She led the way during a rebuilding season and will be back to build on this past season's success.
For the boys, Frankie Miles was able to make the first team.
"Frankie was our undersized post man," Lakeside head coach Jason Gould said. "What an honor for the coaches to vote him first team."
Miles averaged 13 points and 5 rebounds a night for the Warriors.
Jamarion Teal was selected to the second team all-district list.
"Jamarion had a really good year," Gould said. "He ended up averaging 11 points and 9 rebounds. He was good in several ways for us and we're proud of him for the improvements he made over the past few years."
Quatarus Solomon was a honorable mention selection in his first year of varsity competition.
"We were glad to have Quatarus on varsity this year," Gould said. "He really helped us a lot this year."
Solomon averaged 10 points per game for Lakeside
Last, but not least, was Davian Whiting.
Whiting also averaged 10 points for the Warriors.
"He was our point guard," Gould said. "He was one of our better shooters and did a great job all year."