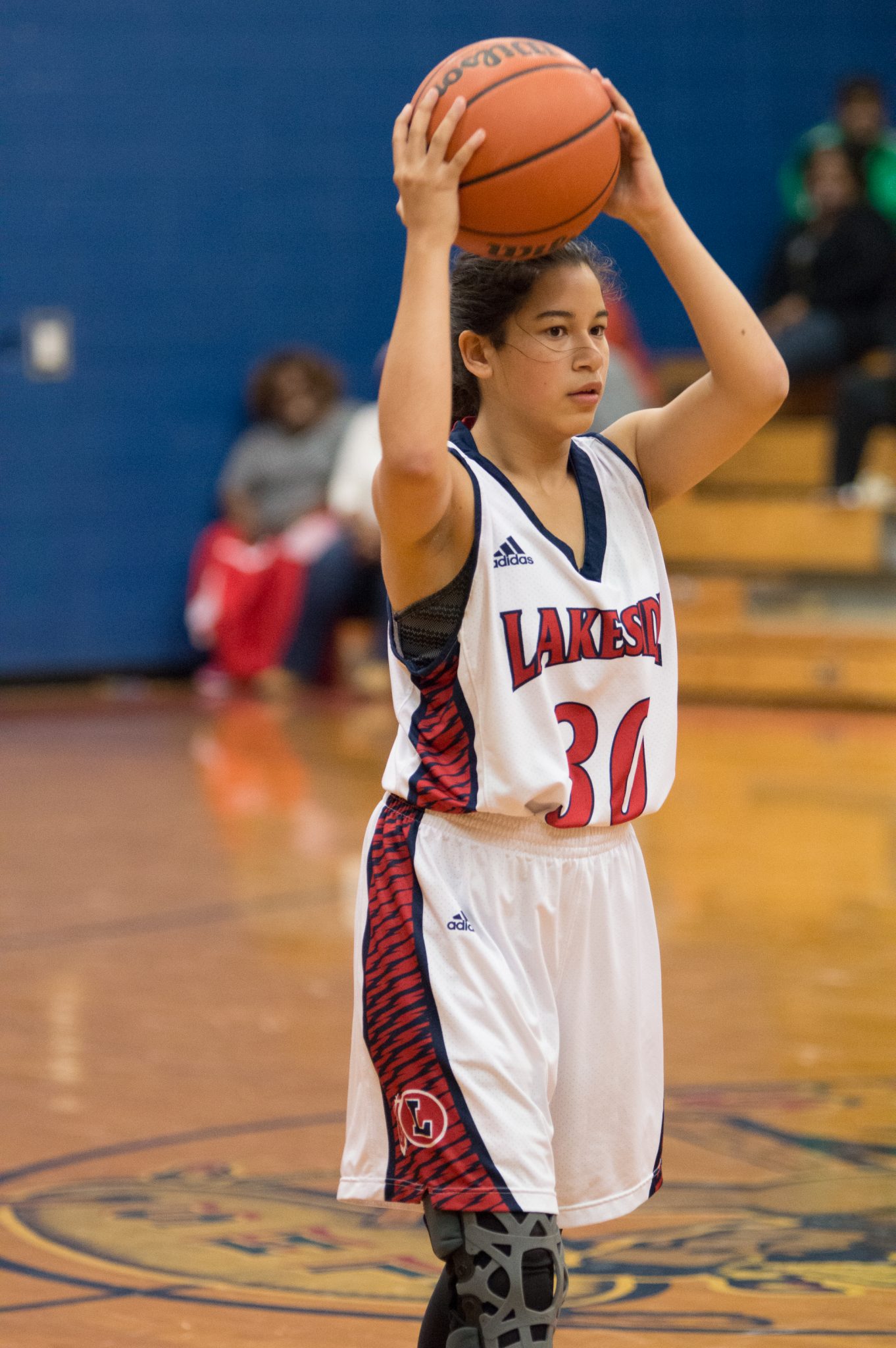 Warriors fall to Falcons; Lady Warriors fall at buzzer to Lady Knights
The Lakeside Warriors didn't have their "A" game Thursday night at The Palace, falling to the Northwood Falcons 71-56 in the second round of the Minden Holiday Classic.
The Warriors came out firing and took a 9-2 lead, but appeared out of sorts after the Falcons responded with a run to take a 16-12 lead after one quarter. Lakeside committed several careless turnovers and failed to convert a slew of easy opportunities near the rim in a second quarter that saw Northwood run away with the game.
At halftime, the Warriors trailed 38-19.
Lakeside made a run to cut the Northwood lead to 11, which got the Warrior fans in attendance on their feet, but it was short-lived as the Falcons answered right back with their own 6-0 run to remove all doubt of the outcome. With the loss, Lakeside was eliminated from contention in the 27th annual playing of the Classic.
In girls action, head coach Rendi Dillard's Lakeside Lady Warriors fell at the buzzer to the North Webster Lady Knights 47-46, ending their tournament.
Nancy Silva led the Lady Warriors with 12 points, followed by Chelsea Mays and LaDayeshia Allen with 11 and Allison Lofton with 10.
North Webster – M. Tell 19, M. Green 19, Harris 6, Henderson 3.
Both the Warriors and Lady Warriors will return to action on Thursday Dec. 21 at home against Plain Dealing High School.
Tournament Box Scores
Haughton vs Mansfield Girls
Haughton 14 8 6 9 37
Mansfield 17 14 17 8 56
Haughton – Takaiyah Sweeney 13, Champagne Dennis 11, Ta Sweeney 8, Barber 8
Mansfield – Kahia Warmsley 20, Taylor Dewitt 13, Peyton Peoples 11, Samuels 4, Burrell 4, Canada 2
Union Parish vs Lakeview Boys
Union Parish 17 14 18 17 66
Lakeview 15 16 15 8 54
Union Parish – Jordan Jones 23, Rakeyman Fields 19, Quan Jenkins 9,Harris 8, Ja Jones 3, Andrews 2, Wallace 2
Lakeview – Zarious Lewis 24, Demondre Young 12, Jones 4, Ruffin 4, Banks 3, Small 3, Willis 2, Telsee 2
Red River vs Gibsland-Coleman Boys
Red River 11 28 13 11 63
Gibslands-Coleman 13 7 18 16 54
Red River – Chris Morris 19, Emareon McDonald 11, Jaylon McDonald 10, Davis 6, G. McDonald 6, Beaver 3, Brewer 3, Washington 2, Palmer 2, Bradley 1
Gibsland – Coleman-Zavion Haulcy 27, Marcus Durham 11, Dwayne Ryder 10, Curry 4, Stevens 2
Ruston vs Camden, Arkansas Girls
Ruston 20 13 15 4 52
Camden, Ar 5 5 12 8 30
Ruston – Amani McWain 24, Walker 9, Kitchens 6, Austin 5, Roane 3, Eugene 3, Washington 1, Jackson 1
Camden – Davidson 9, Porchia 7, Smith 5, Glover 5, Askew 4
Gibsland-Coleman vs Lakeview Girls
Gibsland-Coleman 9 14 7 4 34
Lakeview 16 14 30 4 64
Gibsland – Coleman-Trinity Scott 10, Cox 9, Nevels 7, Allen 3, Hardy 3, Stevens 2
Lakeview – Jada Williams 26, Derika Browder 21, Savannah Walter 12, Slaughter 2, Harrison 1, Poydras 1
Homer vs Calvary Boys
Homer 11 17 4 10 42
Calvary 17 6 10 16 49
Homer – Jayshun Miller 14, Lewis 9, McNeal 8, Webb 6, Ambeau 3, Kimble 2
Calvary – Malachi Fitzwater 11, Davis 7, Brown 6, McDow 6, Coburn 6, Jernigan 4, Hill 3, Williams 2, McDowell 2, Bernard 2
Friday Games
Minden High Gym
4:00 Ruston vs Evangel Girls
5:20 Union Parish vs Summerfield Boys
6:40 Mansfield vs Minden Girls
8:00 Northwood vs Minden Boys
Rec Center
4:00 North Webster vs Summerfield Girls
5:20 Red River vs Camden, Arkansas Boys
6:40 Lakeview vs Homer Girls
8:00 Calvary vs North Webster Boys